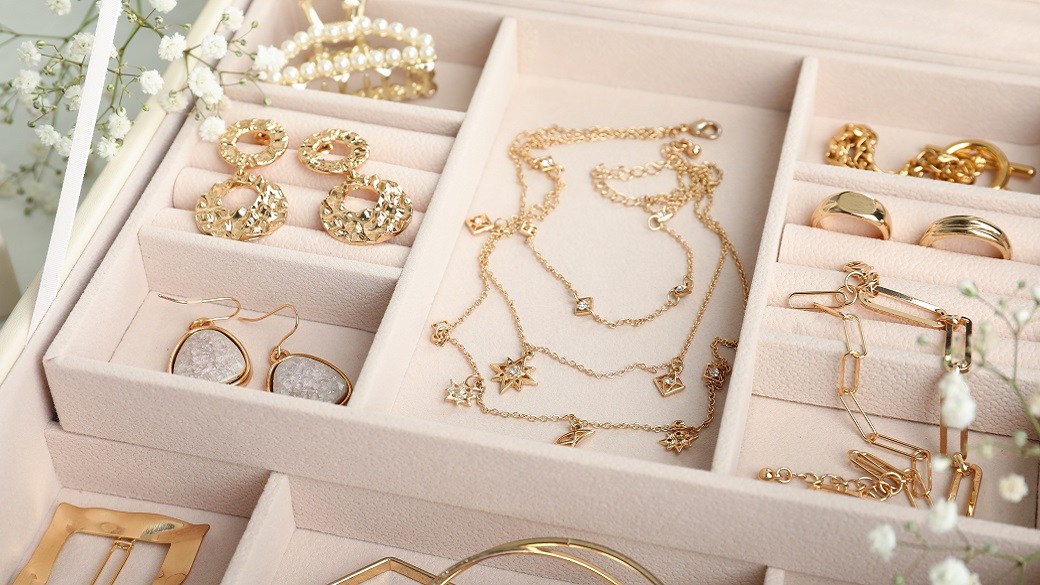 7 quick and easy ways to set up your jewellery!
Jewellery is the only accessory used which is most frequently displaced or lost because of its repeated use. No matter how much we try to protect and care for those little earrings, still one of them finds a way to vanish. It is the only time when the phrase "out of sight, out of mind" is detrimental. It can be challenging to combine your collection and organise a voluminous and disorganised stockpile due to the significance of each item. Jewellery can also be very delicate, therefore it's important to preserve delicate objects like family heirlooms or delicate necklaces correctly to prevent damage or tangling.
How to set up your jewellery in a quick and easy way?
Setting up your jewellery gets tiring after a certain period of time as we have to organise it quite often, time after time this repetitive process needs an alternative. You can opt for some efficient and easy ways to arrange your jewellery, so you can categorise it easily and preserve it safely . While setting up your jewellery you should also look for containers which do not require cleaning or sorting out every other day. So you do not have to worry about it every time. There are some ways by which you can sort your jewellery in a quick and easy manner.
Also read: ARE WOOD RINGS DURABLE AND COMFORTABLE TO WEAR?
1. Sort Your Jewellery:
Firstly, you must sort your jewellery according to different types, usage, frequency and quality. Categorise your jewellery on the basis of what it is. Whether they are earrings, bracelets, necklaces, rings, anklets, hair accessories, piercing, watches etc. Next group those pieces which are:
Your favourites
Daily worn by you
Worn frequently
Worn only in formal events
Rarely ever used
The items which are rarely worn and you do not want to lose, you can donate them by sending to orphanages, giving to someone needy or just stash them somewhere to give them randomly on occasions. You can also opt for cleaning your jewellery then organise it.
2. Bring in the Organisers
Now when you have all items sorted and separated, it is time for the organisers. Let it be drawers, store bought organisers, DIY projects (if you are in the mood), cardboard boxes, vanity or a dressing table. Deciding the design can vary from person to person according to the likes and dislikes, how much space you have, any particular idea you have in mind and how much is your budget. After making a mind map, now is the time to execute. There are a few pictures attached which might help give you ideas: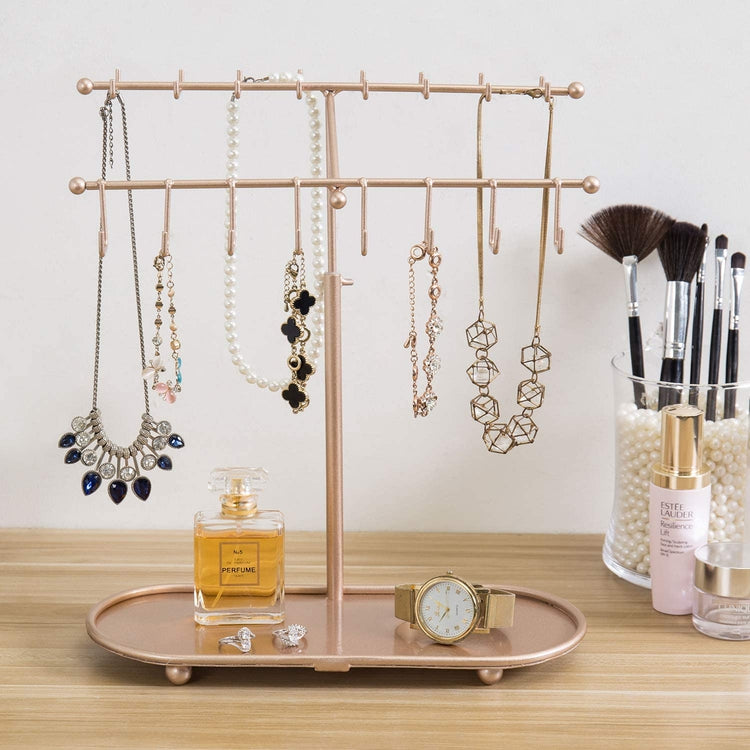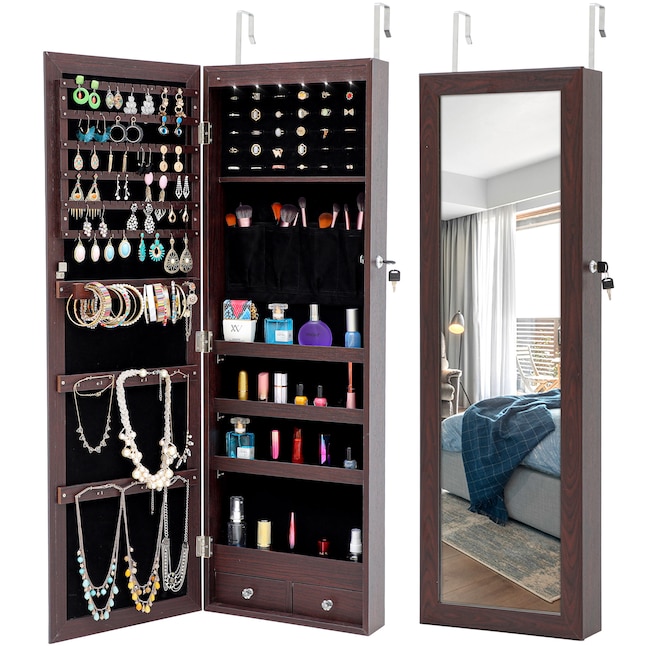 3. DIY bracelet organiser
Here is an idea for a do it yourself bracelet organiser. What you need:
An empty large sized tissue roll
A round cut piece of cardboard
A piece of fabric or wallpaper
Glue
Paste the round cardboard on the bottom of the tissue roll. Cover it with a fabric matching with your decor. And BOOM! You have a DIY bracelet organiser. Start to set up your jewellery in it.
4. Set Compartments for different types of jewellery
Keeping your jewellery in different compartments helps to keep items accessible, clean, easy going and appealing too.
You can get:
separators for drawers
buy ready made compartment portions
5. Hanging works every time!
Since hanging is the best solution avoiding your accessories becoming tangled, you can also try out a wall mounted jewellery organiser. As you know that necklaces, long earrings and other accessories which have long chains have a higher chance of becoming tangled, hanging them separately can benefit save you a lot of time.
You can hang the following items:
Necklaces
Earrings
Pendants and lockets
Chains
Scrunchies
6. Keep Jewellery covered
Since gold plated or silver can get easily rusted when exposed to air for extended periods of time, keeping all the jewellery covered helps a lot.
You can:
Keep in jewellery boxes with silk or velvet in the bottom
Keep in vanity drawers
Buy jewellery organisers that already have a cover
7. Gold and Silver corrodes together
Always keep in mind that gold and silver corrodes each other which can result in your silver peeling off accessories. The blueish marks it leaves are pretty annoying to deal with. For this you should always keep in mind to store them apart.
Conclusion:
If you are worried to set up your jewellery, there are 7 quick and easy ways to organise your jewellery so it is accessible and visually appealing and sorted out. Keep in mind to never keep gold and silver together, every item covered and set into different compartments accordingly.