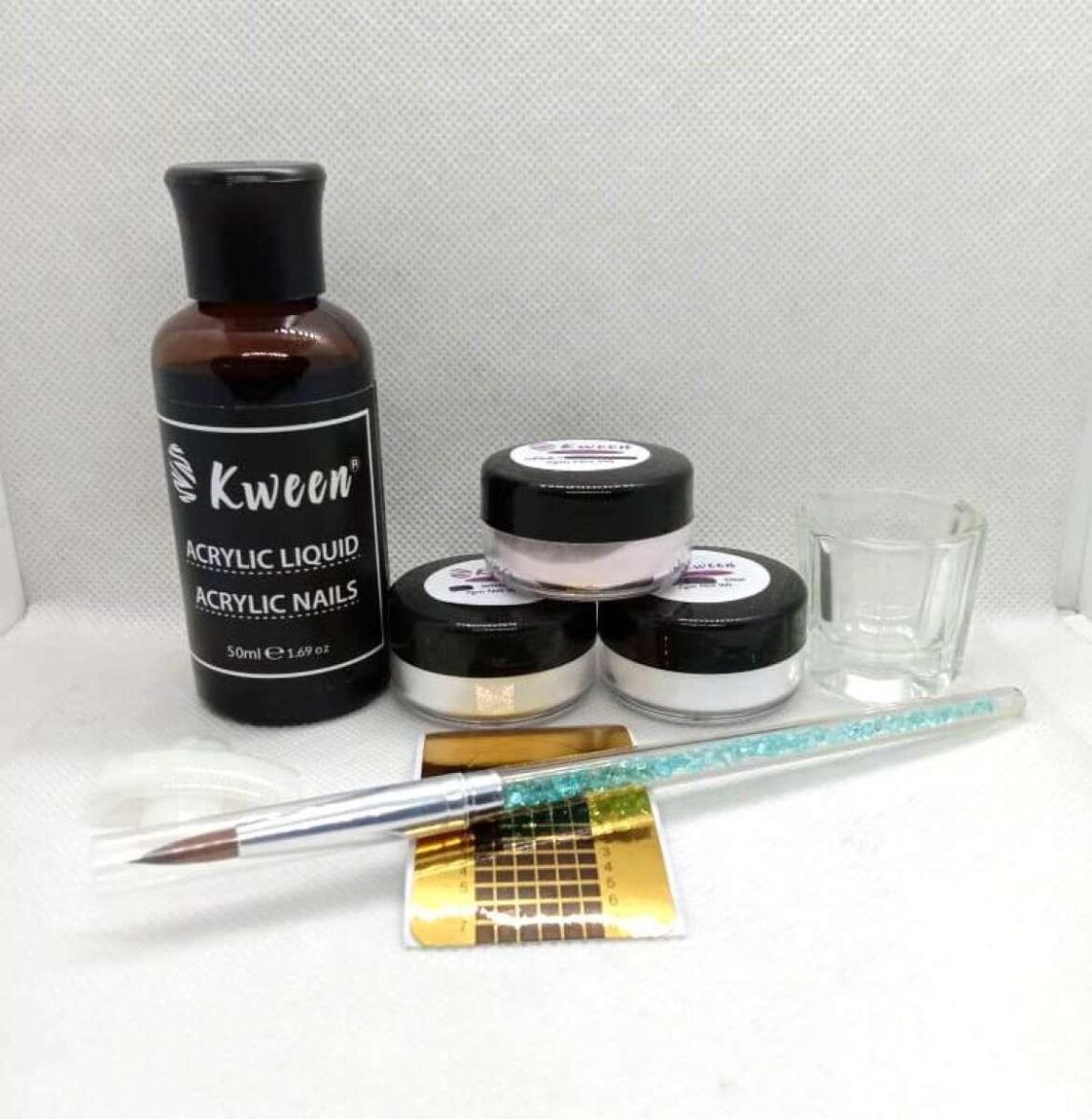 Everything You Need to Know About Acrylic Liquid
Acrylic liquid, a monomer, is a necessary and active element in acrylic manicures. Typically, you should blend the polymer powder with it. It aids in the long-term adhesion of fake nails to natural nails. It also gives your acrylic manicure a polished and smooth finish that is both stunning and dazzling.
The Make-Up of Acrylic Liquid.
By combining acrylic monomers, ethyl methacrylate, a catalyst, and an inhibitor, an acrylic liquid is made.
Acrylic monomers are long-chain molecules that combine to produce a polymer. 
These polymers are responsible for the strength and longevity of acrylic nails. 
Acrylic monomers are dissolved with ethyl methacrylate.
It evaporates quickly, allowing the acrylic liquid to solidify more quickly. 
A catalyst speeds up the polymerization process, whereas an inhibitor slows it down. 
A nail tech can adjust the components to regulate the acrylic liquid's viscosity, cure time, and other features.
Use of Acrylic Liquid
Acrylic nails, sometimes fake nails, brighten women's lives with stylish colors and a sense of luxury. 
Individuals can use this current nail art technique to bring the colors, patterns, and motifs of their ideas and dreams to life. 
However, creating this excellent nail art is not easy, which is when acrylic liquid comes in handy.
The Best Type of Acrylic Liquid
When shopping for acrylic liquid, choose one with EMA (Ethyl Methacrylate) rather than MMA (Methyl Methacrylate).
It is because MMA-containing formulations are toxic and can result in substantial damage to your nails.
On the contrary, the EMA ones are entirely safe to use and non-toxic.
Unfortunately, they have a distinct stench, so ensure all windows are open for proper ventilation.
Also, seek solutions that take longer to dry so you may correct any mistakes.
Alternatives to Acrylic Liquid
There are a few alternatives to acrylic liquid. But keep in mind, the original product is highly favoured.
Acrylic Gel
The odour of acrylics in the manicure industry is another reason for adopting an alternative.
Even though it contains acrylic, the gel manicure is less harmful.
Gel acrylics dry much faster and last much longer than liquid acrylics. The application, however, is relatively similar.
Another popular alternative is gel nail paints, which look more natural than acrylic liquid and cause less harm to your natural nails.
Casting Substitutes
Acrylics are used for the manufacture of clear or transparent parts
Acrylics dry quite clearly yet emit extremely noxious fumes before curing. Polyester resin is an excellent replacement. 
By mixing peroxide with a polymer you can make the resin which is cast as readily as acrylics. 
Polyester resins harden at room temperature.
A translucent green tint is then visible.
What Should You Not Use in the Place of Acrylic Liquid?
Illegal MMA for nails is not something we would endorse. 
MMA is unsafe as said by the United States Food and Drug Administration. 
Customers can detect MMA by smelling it. It has a more disagreeable odour that is separate from acrylics. 
Do not let nail techs use MMA on your hands. MMA is a highly aggressive substance that can damage your nails if mishandled. 
You can not use it as nail varnish.
it will not produce the same effects as standard acrylic polish.
How Can You Do Your Nails Without Acrylic Liquid?
You will need acrylic powder, nail primer, and clear nail paint to do your nails.
Initially, shape your nails by cutting and filing them to the appropriate form.
Apply a light layer of nail primer to your nails next.
Then, dip your brush into the acrylic powder and apply a thin, equal layer to your nails. Finally, use clear nail polish to seal the acrylic powder.
Also, read about the mistakes you need to avoid making here.
Conclusion
Remember that a high-quality acrylic liquid is essential for obtaining a dazzling and shining manicure. After you've found the ideal one, follow all the techniques outlined above to make your nails sparkle more than ever!