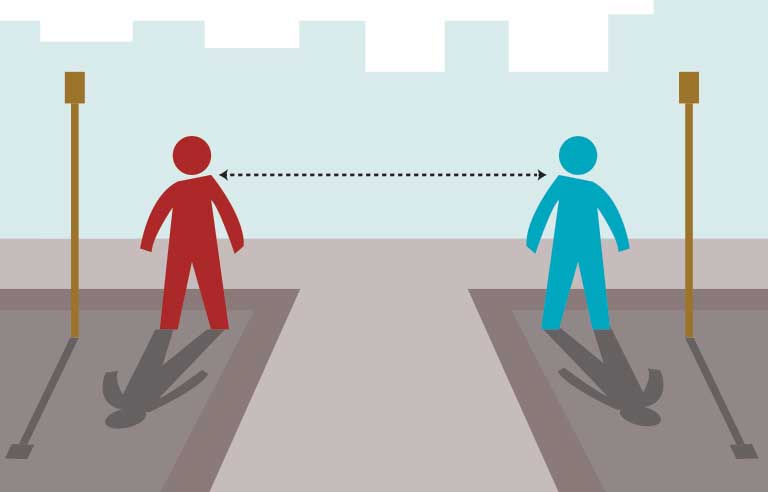 Best Activities to engage guests while maintaining social distancing
Frequent waves of covid-19 made social distancing mandatory. Now the question is, what is social distancing? When WHO declares that coronavirus can easily be transferred from person to person by a physical connection, the CDC (Center for Disease Control) releases the orders of social distancing, which means physical-distancing. Now everyone is prohibited from meeting physically with another. But physical-distancing doesn't mean that you cannot have parties or get together with families or friends.
However, system isolation is getting too long, and the enjoyment doesn't finish here. So, in this article, you will explore the best activities to engage the guests without disturbing physical distancing.
1. Party by Pool while maintaining social distancing
Who will miss the opportunity to enjoy summers in the Pool? Don't worry, and it will not cross the distancing limitation. Although, the pool party will arouse your gathering and make it extraordinary. Arrange a high DJ system with chilling freezers loaded with drinks to enhance your pool party. Have your guests arrange individual towels and a swimming board to set them in the Pool at a distance of six feet.
However, if your guests are not in the mood to swim, you can set up a cushioning system outside the Pool to sit outside while dipping their feet into the Pool.
2. Enjoy Watching Movie
Who says that you can't enjoy the movie together while social distancing? Take out your popcorn and favorite snacks because you can watch the film with your friends while maintaining a physical distance. You need to set up a room where you all can sit or lay down at a distance of six feet. Spread the blanket among all and turn on the screen. Select your favorite movie and turn off the lights! Don't forget to wear masks when there are more than two people.
3. Skip the Buffet
Are you planning dinner or lunch together but worried about tackling the crown on buffets? Skip the buffets and opt for the individual dishes portions for your guests. Hire a waiter to serve all of them separately to avoid the crowd and maintain physical spacing. Individually doing will magnify the respect of your guests, and they could have what they want without terrifying.
4. Backyard Party
Backyard parties are famous for barbecue in summers. But you cannot go for the traditional procedure of barbecue because of so terrifying. Switch the method by setting up multiple fireplaces for two or three individual groups. Enjoy the barbecue together but directly serve from the grill. It will decrease the cooking time of appetite and improve the cooking quality. Same you can do with the side dishes.
5. Park day Out
If you have your friends get together and you all are willing to do some physical activities, then a park day out might be a freaking idea for you. Just find out the large capacity park where you can enjoy outdoor games at a distance like Frisbee, Cricket, volleyball, cornhole, or croquet. But remember to follow all the SOPs measures, including wearing a mask, sanitizing hands, and sanitizing your equipment. Outdoor playing will help you entertain your guests and be a great source to freshen up the body and mind.
6. Camping with Guests
Camping is always a fun activity, and fortunately, it is safe to do while social distancing. If you have guests to stay with you, then the camping will help you keep your guests entertained and be respectful towards them. Choose where you want to go camping and take out your camps. Place them at a distance of six feet from one another. Try to keep not more than three people in one command.
7. Bon Fire
Nights of December meant for a bonfire! No one would want to miss the crazy bonfire during winters. But due to covid-19, it was getting hard to enjoy Bonn fire with your loved ones. Now, you can enjoy the bonfire, but you need to follow some rules of SOPs that include wearing the mask, maintaining six feet distance, and hand sanitizing. Remember that fire attracts the sanitizers because it has alcohol, so keep your freshly sanitized hands away from the fire and keep enjoying till morning!
Final Word
Covid-19 doesn't mean that you can't enjoy your life or you need to stay at home all the time in system isolation. All you need to do is follow SOPs that comprise a few rules and regulations, including social distancing, and boom, you can explore what you want!