How To Get Over A Brief Romantic Relationship?
So, are you searching for a brief romantic relationship? Or what are the signs of it? And how to get over it if you're having one? Well, whatever your queries are, first you need to know that in a brief relationship, both people decide to get involved without any commitment or promises. It's a casual relationship that has no expectations and can easily be finished. To get over it you have to be practical and mature enough to handle it without any emotions.
What is a Brief romantic relationship?
This is a short-term relationship between two people with benefits (usually physical) without any commitment. In this relationship, both people decide mutually not to take things seriously. People usually try this relationship just to take a break from something or to have fun for a short time. However, both people should make sure to be on the same page because if there is a lack of communication and more expectations, It would lead to a disaster. A brief romantic relationship can also be called a fling relationship.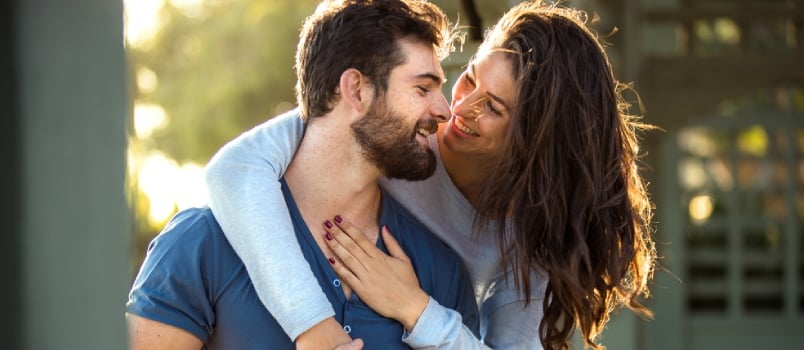 Signs to know it was a Brief romantic relationship
If someone is there in your life who shows interest in you or you're doubtful if she/he is serious or it's just a fling then these signs of a this relationship will help you.
They never introduce you to their family or friends or never ask you to join their gatherings, or never try to get involved in your circle then that's an obvious red flag.
IF IT'S ALL ABOUT GETTING PHYSICAL
If they never spend quality time with you and only want to get physical with you, make no deeper connection with you, that's another sign of a fling relationship.
THEY AVOID COMMITMENT LIKE A DISEASE
If they get hyper while discussing this matter or avoid talking about it, then it's another red flag. A person who doesn't want any commitment will always make excuses to avoid this matter.
IT'S ONLY YOU WHO CONTACTS FIRST
If you're not his/her priority then clearly the person will make excuses to be busy and not contact you.
YOU'RE NOT CONNECTED ON SOCIAL MEDIA
This is another big red flag of a brief romantic relationship if that person is not adding you to his/her social media account. And want to keep his social life private from you.
NOT MAKING AN EYE CONTACT
If a person is not emotionally attached to you will never make eye contact with you.
NEVER REMEMBER SPECIAL DATES
If you're not an important person in his/her life then they will never bother to remember special dates or things about you.
These are very basic red flags to know if it's just a brief romantic relationship. One should never ignore these signs because identifying them can really protect you from getting hurt.
How to deal a brief romantic relationship breakup?
Never get into a rush to make decisions. Healing takes time and also needs acceptance. Dealing it with impatience will only make it worst. So try to focus more on the issues regarding your relationship and why it ended. Things you need to do is,
Cut the ties completely with that person.
Accept the reality and try to move in.
Get yourself busy with your work or what you like doing.
Give yourself time. Self-care helps to heal a person completely.
After discussing all signs and methods to get over it, Now we should learn about the rules of a brief romantic relationship before getting into one.
Rules to get into a brief romantic relationship
Always be clear and honest with your intentions.
No need to involve families in a brief relationship.
Don't put any expectations or don't go over the board with your emotions.
Stay practical when it's time to move on.
Never get into this with your ex.
ALSO READ: Everything about best friend -An amazing friendship tips for you!
Conclusion
A brief romantic relationship is only for those who don't believe in commitments and want to have fun for a short time period. Always set your rules before getting into one because if you will start having expectations, it will only hurt you in the end. I hope all the information has helped you out in a good way.
ALSO READ: How to Maintain a Healthy Digital Lifestyle in the Modern World?