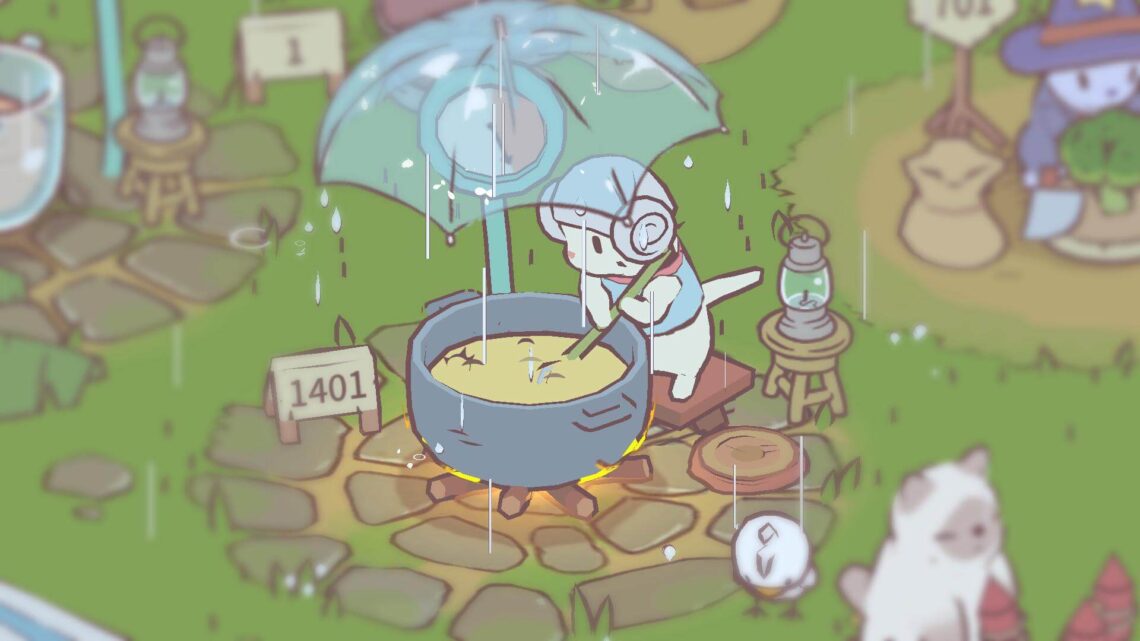 How To Buy Furniture In Cats And Soup?
If you want to buy furniture in cats and soup, you must get the Claw Machine. It's an engaging game that lets you hire cats to cook for your restaurant. At that point, you have to unlock the furniture shop, which will provide you with new furniture to purchase. For that, you would need furniture, coins to buy it. Getting furniture, coins are quite tricky. The first way is a claw machine, or by finishing daily tasks and missions, you can earn coins; using gems and randomly receiving gifts from cats is also being helpful.
What is the purpose of cats n soups?
Cats and soup is a cute little mobile game from HIDEA. The goal of the cats n soup game is to earn a profit by selling Soup by building facilities that work more manageable for your feline chefs. Additionally, they collect recipes and upgrade skills by feeding them fish. Every employee gets a day off when they can relax, take rest, and have fun. Cats have mini rooms where you can help them dress up and decorate their personal space. For decorating them, you'll need to buy furniture in cats and soup from a shop.
How to unlock furniture in cats and soup?
You have to earn each and everything in cats and soup.
You will have to grind and earn enough gold to unlock the facilities to do certain activities.
By earning gold, build the searchlight and more cooking stations.
Install the furniture shop.
Buy the claw machine facility for 1000e.
Once you have built the furniture shop, you can buy the furniture from the store catalog.
These are the few easy steps to unlock furniture in cats and soup. After this process, you can buy furniture and decorate the mini room for cats.
Ways to get coins in cat and soups
There are four elements to purchase in this game, or you can say there are four currencies. Each currency type is used to buy different things.
Gold
Gold is earned through selling dishes, the Jar Fairy's gift (ad), shaking the hot air balloon, completing photo missions, being gifted by cats, winning in the claw machine, offline reward (ad to double prize), and exchange for gold tickets. These are used to upgrade and unlock all facilities and unlock sill re-roll in the observatory.
Recipe Point
Recipe point is earned through the rest facilities.it is earned through the frog prince gift periodic event (ad), offline reward Accumulation, completing daily missions, and exchanging recipe tickets (1/3/6 hours). They are used to upgrade the recipe level, which increases the sale price of a specific dish by 10%.
Gems
In cats and soup, gems are winning at the claw game (5). They are earned through achievement, completion rewards (10), by watching an ad once per day in the gem shop (30), and through events (variable). They are purchased with the bonus gifts of the seven days of gifts, and through subscriptions, directly from the gem shop. It can also be won from draws at YouTube events. 
Furniture Coins
In this game, Furniture coins are won from the claw game (30). They are received as gifts from cats and given during events. You can exchange gems for furniture, coins in the item shop. From the item shop, Furniture coins are used to buy furniture in cats and soup.
The process to place furniture in cats and soup
Players must select one of the cats and go to their room.
Select the decor tab beneath the cat whose room you want to decorate from the store catalog.
Furniture will be in five sections in the decor tab. Flooring, wallpaper, wall art, furniture, and miscellaneous decorations.
Select the items you want and can place them according to your choice.
ALSO READ: Phoenix 42 Will Change Your Mind About Gas Fireplaces– 5 Reasons
Conclusion
To buy furniture in cats and soups, you will have to unlock it with a claw machine, complete daily missions, use gems, and get gifts from cats. You can get the coins by unlocking furniture, then you can easily buy the furniture for the mini cat room. You need to follow each instruction step by step and will get the desired furniture to decorate the mini room.
ALSO READ: What is Applob? Is it Safe to download?