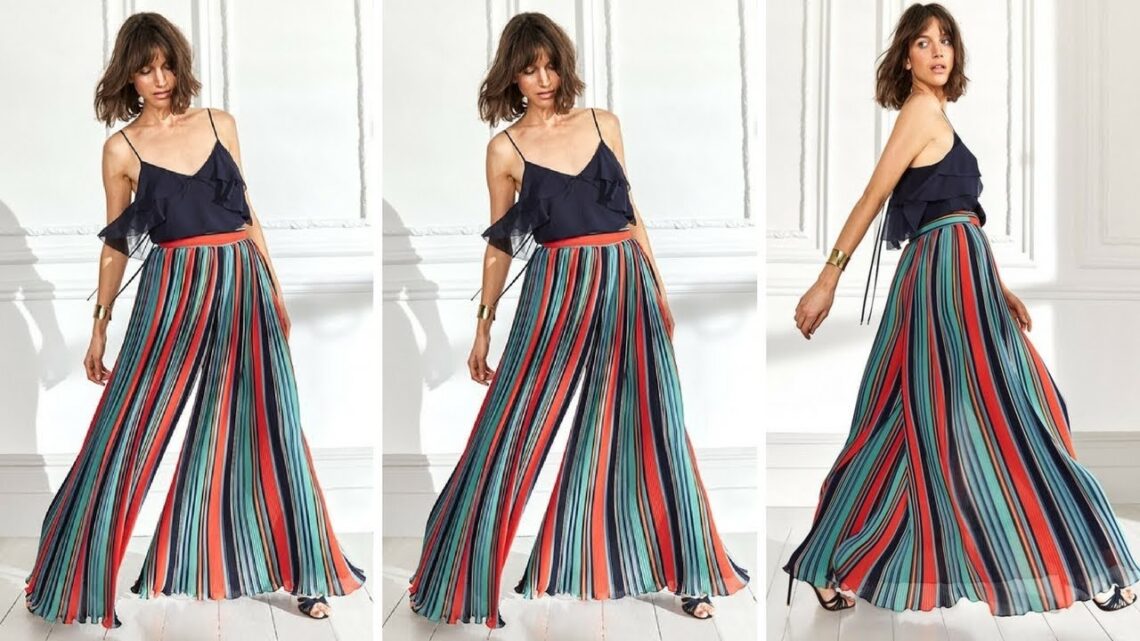 3 Fashion DIYs Using Palazzo To Try At Home
If you're searching for the best 3 fashion DIYs using Palazzo to try at home, you need to know that it is not that hard to get a sensual yet casual look at your home. Everyone around us is concerned about their appearance with clothes. People love to carry themselves with a great sense of dressing. Palazzo has been around for a long time and pairing it with any style can make you look elegant or can give you a rocking look, depending on the type you love to carry out.
If you have no idea how to pair it or what to wear, the following tips can make it easy for you to wear.
Tips for wearing Palazzo with different styles
Kurta and Palazzo
If you aspire to take your fashion game a little higher, then you must try Kurtis with palazzo pants. This outfit gives you a versatile look and makes you look gorgeous at every occasion. It can be a wedding, festive occasion, or formal event. The market is full of trendy long and short Kurtis with palazzos. The designs they have can be yours flawless compassion for the forthcoming festivals. This beautiful attire is popular amongst women of all age groups. You can style it in multiple ways based on the occasion you're attending.
Dress and Palazzo
This combination may sound illogical, but it can be your most elegant choice to pair your palazzo with a dress. Anarkali and flared pants have now become a trend because of their flared look. Many celebrities love pulling this look in their daily life. You can wear this combination in any event you want. It depends on how you carry this flared palazzo look.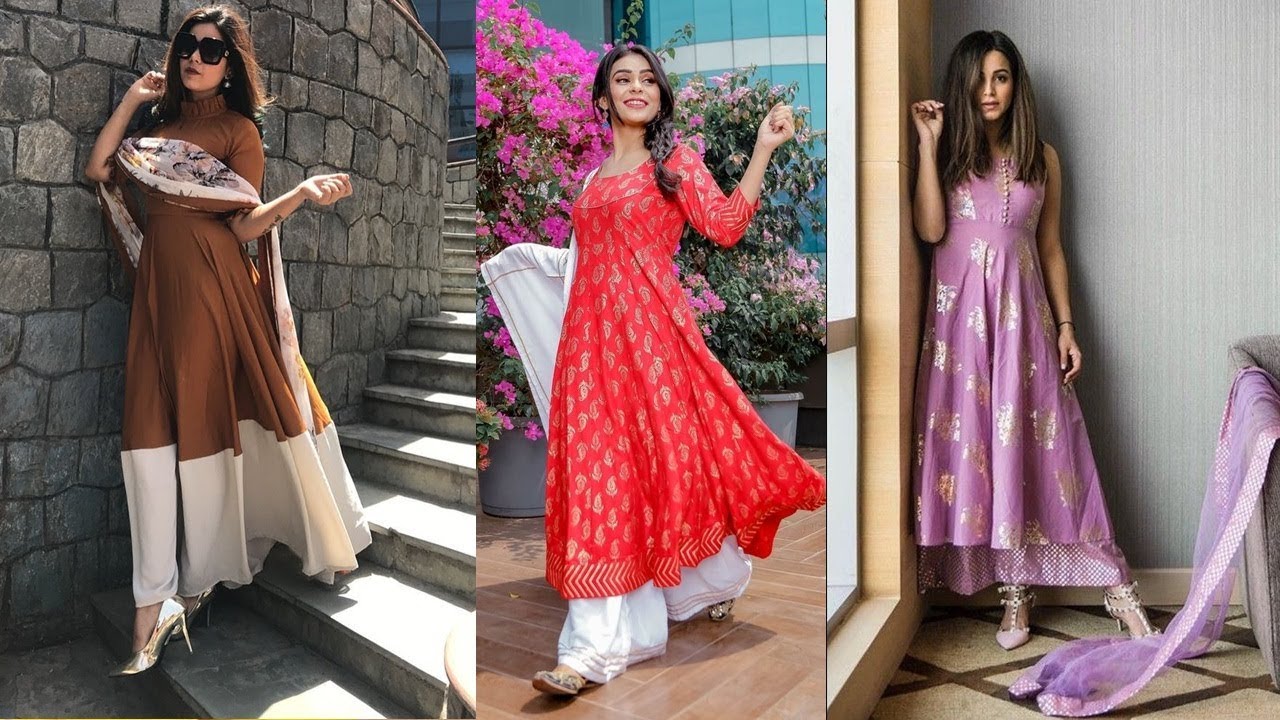 Tops and Palazzo
This outfit is the perfect casual look. You can wear it at your workplace, college, university, shopping, picnic, party, or anywhere you want to go. This is the most trendy combination if you want to look pretty yet comfortable. This apparel is most popular with younger women. As it gives you the comfort that every girl needs while dressing up.
These are the most voguish combinations you can have for any occasion. These are the quick styles of DIYs using palazzo you can try at home.
How to carry each style flawlessly at your home
You can choose to wear plain or simple kurtas made of cotton, chiffon, or linen. Pair it with palazzos that are full-length. If you're a fan of comfort and enjoy being comfortable, then you can try loose-fitting Kurtis with your palazzo. This outfit can be carried out beautifully with each size of the body. A plus-size palazzo also looks beautiful. As solids are so much in trend, you can get this apparel in a printed look.
Palazzo with a flared dress
You can start this by pairing it with a different color palazzo. A simple red thigh-length dress and culottes in black or with a palazzo, which is cut short will help make the contrast hues pop and add flash. You can also try it with floral prints using basic colors. You can get the finest cotton kurta sets with dupatta for women with a middle-length floral dress.
This look can be carried out depending on one's individual fashion choice. You can try a tight-fitting t-shirt, simple or otherwise, and pair it with flowing palazzo pants. You can also use loose t-shirts with straight-cut palazzos and tuck them in. If you want something formal, then you can pair formal shirts in different colors, prints, or simple ones with straight-cut palazzos or wide palazzo pants. You can consider palazzo pants with lesser flair and a pleated top or with a cropped top.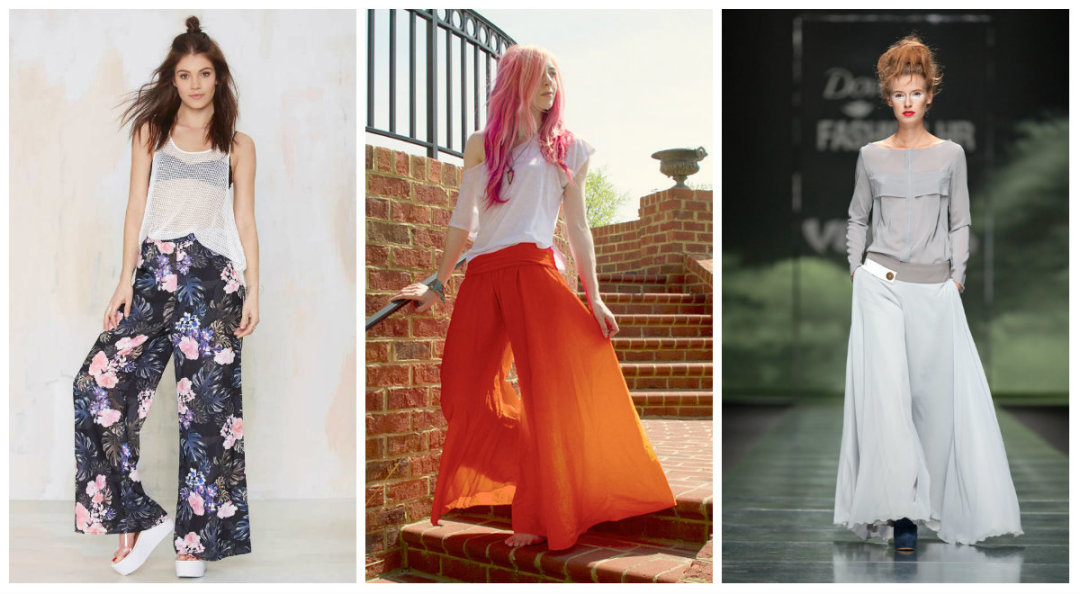 ALSO READ: Ethnic wear trends for the 2022-23 festive season
Conclusion
3 fashion DIYs using palazzo that you can try at home are so comfortable to wear. Palazzos can be cut in shorter or full length or into culottes. You can pair it with a dress, tops, and Kurtis to make your look elegant and casual. It depends on the style you love to carry. Palazzos are so much in trend that everyone would love to wear them and have them in their wardrobe.