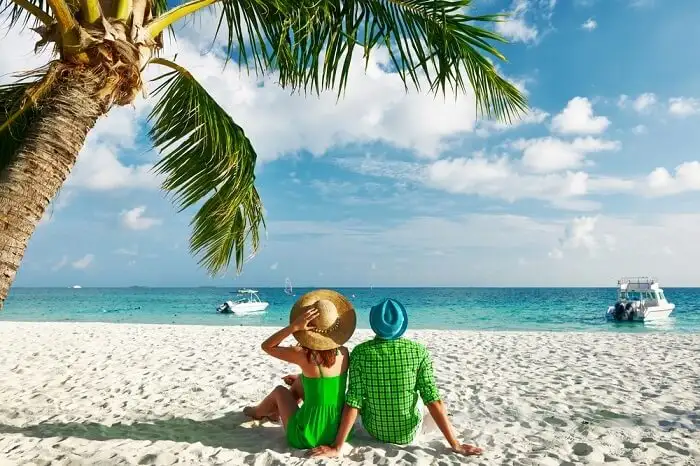 The Ultimate Guide to Planning Your Summer Vacation
Now that spring is here, and you might be thinking about an amazing road trip or the best camping trip of your life. You might think that you don't want a set plan for your trip, but being spontaneous can make any trip more fun, but there might be better ways to plan a big summer vacation.
You want to avoid getting to the perfect campground and finding that no sites are left or miss out on some of the best deals and most popular places. Want to know how to plan a trip for beginners? Use the tips on this timeline to get a head start on planning your camping trip for this summer.
Tips On Planning Your Summer Vacation
Planning a summer vacation can be an exciting yet overwhelming task, especially with many destinations and activities. To make the process less daunting, start by setting a budget and deciding on the length of your trip.
Research different locations and their attractions, considering factors such as weather and crowds. How to plan a vacation trip? If you're traveling with family, involve everyone in the planning process, and choose activities that everyone will enjoy.
1- Make Reservations
Summer is often a busy time for vacations in some places. If you plan, you can get hotels and flights before prices increase as more people book. Set up alerts for deals on flights or fly during the week when fewer people are needed. You can also watch for hotel deals and book them when the prices drop.
2- Pick A Location
The first step in planning a trip is deciding where to go. What you want to do will determine where you go. Think about these things:
Interests. Are you looking for a place with a lot to do at night or a place to relax on the beach? If you're interested in history, you might like historical sites and museums more. Even if a place is very popular, it may interest you. Find the right Place for you to go!
Timing. Some places might not work with the time you have. For instance, to see Barcelona's beautiful beaches, you should plan your trip during the warmer months.
Budget. Certain destinations are more expensive to visit. If you have enough money, you could plan a trip to a more exotic place. But if you want to stay within your budget, choosing a place closer to home is best.
3- Make It Easy On Yourself
One of the main goals of a summer vacation break is to help people relax and unwind. Still, the hoops people have to jump through to take a vacation can be stressful for many. Don't add stress to your vacation if you don't have to.
Avoiding the difficulty of traveling to and from the airport is a fantastic strategy to reduce anxiety. Use a shuttle service to get to and from the airport. The shuttle will pick you up at the front door and drop you off at your terminal. All these things will be taken care of for you, so you won't have to worry about packing the car, getting to the airport, or finding a parking spot.
4- Bring Everyone to the Place
It is very important for family trips. Get everyone to help pick the Place to go, and make sure there's something on the schedule for everyone. How to plan a trip with friends? For example, if you go to Italy with kids and friends who love history, take them to some historical sites. If you're with someone a little more daring, try going into one of the many caves in the area.
5- Set Aside Time To Rest
Vacation plans are different for everyone. Some people like to see as much as possible, while others would rather lie on a beach and read for a few days. Plan at least a little time to relax, no matter what you like to do. Try scheduling a massage or a day at the beach to calm down.
6- Last-Minute Discounts
Even though it's good to make plans, you should leave room for any deals that come up at the last minute. Venues sometimes give discounts for tickets that aren't used or for people who don't show up. Stop by a few places you want to see and ask if they have any sales. You can still get something out of going even if there aren't any.
7- Check the Climate
Be sure you know what to expect weather-wise when you arrive at your destination. The climate may differ from what you're used to, either warmer or cooler. It is significant since your packing list will change based on the forecasted temperature.
8- Make a List
You can list the things you will need on that trip. It could be new clothes, shoes, a bag, or anything else you want to bring back from that Place. Planning a vacation checklist of what you need makes packing easier.
You could also use packing cubes to keep your things safe. You can keep your shoes separate from your clothes and keep your toiletries in a safe place.
To make packing easier, put things in the same category together. Pack all your summer outfits in one bag and your toiletries in another. It will help you stay organized and find things when you need to.
Pack diapers, wipes, and snacks if you're going on a trip with young children. And remember to bring any medicines you or your family may need.
9- Setting Up Some Plans
Once you get to your destination, you should have some things planned to do. It will help ensure everyone has a good time and doesn't get bored.
If you are traveling with young children, look for things to do in the area that are good for kids. For example, go to a nearby park or playground. Or, if you're staying at a beach resort, sign up for some of the hotel's family-friendly activities.
If you're in the mood for some excitement, there are plenty of outdoor pursuits to choose from. For example, go hiking, biking, or kayaking. Or, if you're staying in a city, you should check out some sights there and click some good pictures.
10- Keep Yourself Healthy
You want to have a good time and relax on summer vacation. One of the most important things to remember when planning a summer trip is to stay hydrated and stick to a schedule. Make sure everyone traveling with you has their vitamins and healthy snacks. Jet lag can also be hard on your body, so stay hydrated and bring an eye mask if you need to block out light.
Conclusion
Planning a summer vacation requires effort and preparation, but the payoff is worth it. These are the things to consider when planning a trip. By setting a budget, deciding on the length of your trip, researching different locations, involving your travel companions, and booking in advance, you can ensure a stress-free and enjoyable vacation. Whether you're looking for a relaxing beach getaway, an adventurous outdoor experience, or a cultural city break, there are endless possibilities to explore. So, start planning your summer vacation today and create memories that will last a lifetime.
FAQs
When should I arrange my summer vacation?
To get the finest flights, hotels, and activities, start arranging your summer vacation at least a few months in advance.
How do I choose a summer vacation spot?
Summer vacation destinations should fit your budget, interests, and travel preferences. Find the ideal location and attraction for you.
How can I cut summer vacation costs?
Summer vacations can be cheaper by booking early, visiting off-season, and picking budget-friendly lodgings and activities.
What to Pack for Summer vacation?
Bring light, breathable clothing, comfortable shoes, sunscreen, insect repellant, and any prescriptions or personal things. Pack according to your destination's prediction.