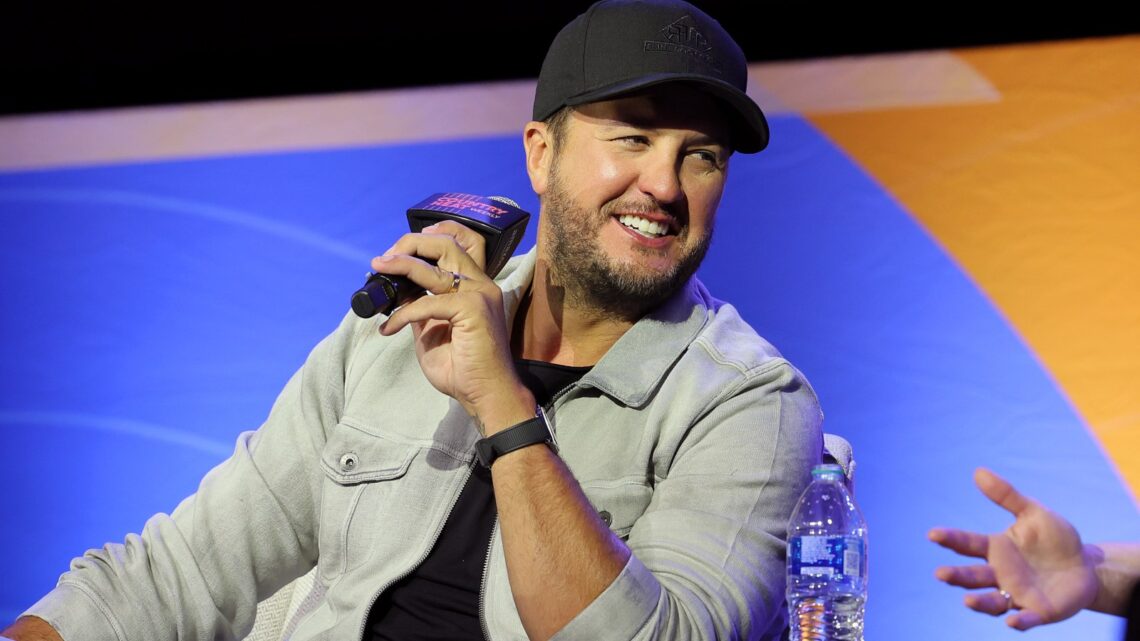 All You Need to Know About Luke Bryan
Luke Bryan was born on July 17, 1976. His full name is Thoman Luther Bryan. He is a country music singer, composer, and tv personality from the United States. he started his music career making music for Travis Tritt and Billy Currington. In 2007, he signed with Capitol Nashville. In the years 2010s and 2020s, he's been a successful and award-winning country artist.
Facts About Luke Bryan
His first job was at a supermarket.
"Bo Bo" and "Tater Bug" are his children's nicknames. 
He could hum "Rock of Ages" before he could talk.
His name appears on his hometown's welcome sign.
He used to moonwalk when he was younger.
Talking about celebrities is interesting and that's why you should read up about Clary Fisher and her popularity here.
Hosting History of Luke Bryan
In 2015, Luke co-hosted the 50th annual A.C.M. Awards with famous country singer Blake Shelton. Luke Bryan won entertainer of the year after singing "I See You." Bryan was grateful to his family and fans and would not be where he is today without them.
In 2021, Luke will host the 55th annual C.M.A. Awards. The awards ceremony took place in Nashville, Tennessee. Luke Bryan was named the year's best entertainer. Special guests came to watch the show because it was the 55th anniversary. Bryan had the honour of honouring so many of his friends and knew it was an opportunity he couldn't give up.
Bryan will co-host the 56th annual C.M.A. Awards in Nashville, Tennessee, with retired N.F.L. quarterback Payton Manning in November 2022. Luke and Peyton are both looking forward to hosting together.
For some more entertainment news, read about Money Heist's spin-off here.
Private life
Caroline Boyer is Bryan's wife. They married on December 8, 2006, and they have two sons.
They live in Williamson County, which is close to Nashville. After Luke's older sister Kelly died, they named the house "Red Dirt Farm."
His home is modelled after the Blackberry Farm in Knoxville.
Bryan's older sister, Kelly's death was unexpected, at home, in 2007, of unknown causes.
Bryan and his wife decided to raise their nephew and care for their nieces after Kelly's husband, Ben Lee Cheshire, died in 2014.
Bryan's single Drink a Beer was inspired by the deaths of his brother and sister.
Philanthropy
Bryan has donated to multiple charities and causes, which include the City of Hope and the Red Cross. Bryan has previously supported causes such as AIDS and H.I.V., cancer, children's disaster relief, health, and human rights.
Following her niece's death, Bryan's wife, Caroline, named Brett's Barn in her honour. Brett's Barn, situated on their family farm, is a rescue animal sanctuary that invites sick kids to spend time with the family farm over 20 animals.
She and Bryan are also members of the Brett Boyer Foundation's Board of Directors, which brings attention to Down Syndrome and congenital heart conditions.
The organization also hosts several fundraisers for research, such as "Bike for Brett," which takes place every year on World Down Syndrome Day.
Vocals
Bryan has a two-octave high baritone vocal range ranging from A2 to A4.
Slant magazine's Jonathan Keefer described Bryan's vocal performance in "Tailgates and Tanlines" as "a pleasant, if slightly nasal, baritone."
Influences on Luke Bryan's Singing
Bryan has named George Strait, Alan Jackson, Alabama, and Merle Haggard as influences in his career.
In an interview with The Huffington Post, he also cited hip-hop bands Beastie Boys and Run-D.M.C. as sources of inspiration.
He said, "I believe there has been a shift in our generation. Nobody grew up more country than me, but I had Beastie Boys and Run D.M.C. playing on little boom boxes and all kinds of music throughout the years."
Conclusion
Luke Bryan, one of country music's brilliant 21st-century celebrities, rose from a modest beginning to become a stadium headliner whose lovable charm and unwavering optimism fueled a string of carefree country-rock jams. Bryan, born in Leesburg, Georgia, in 1976, began playing the guitar as a teen and gigged on and around campus while attending Georgia Southern University. He moved to Nashville shortly after graduation to work as a songwriter before landing his record deal. "All My Friends Say," his debut single from 2007, was a hip-shaking recollection of a stormy night out that blended melodically attitude with broken-hearted candour.