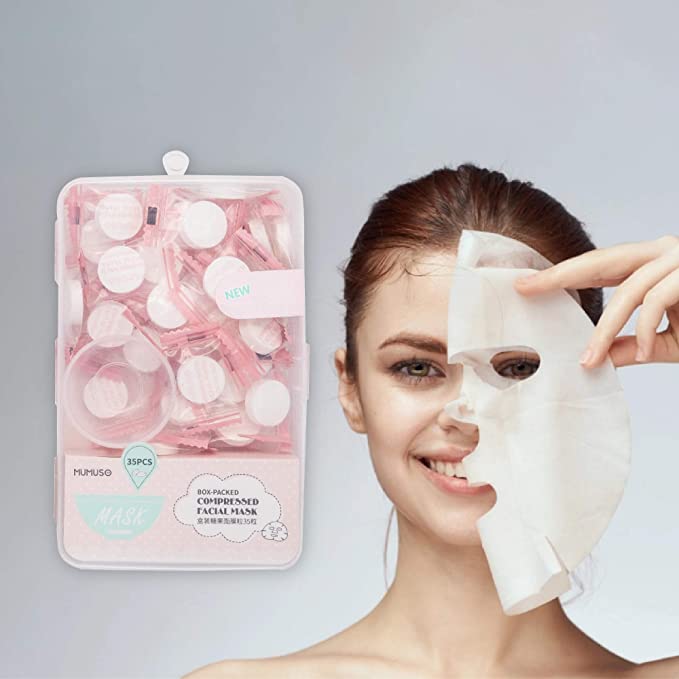 Mumuso Facial Mask; An Amazing Addition to Skin Care
Mumuso facial mask is a treasured product of the lifestyle-oriented brand "Mumuso." They offer a variety of lifestyle products to choose from. Mumuso focuses on providing stylish, trendy, and high quality with a touch of creativity and sincerity.
Their face masks are no exception regarding quality skin care options. Having a presence in over 40 countries worldwide, the brand caters to different skin types and lifestyles. The company has a range of skincare products, from toners to face masks.
Let's look at the range of facial masks offered by the brand.
Compressed Mask
It appears like a tablet at first, but when you soak it in a liquid, it expands and turns into a face mask. It fits any face shape and is an excellent option for making a toner mask. You can also pour your favorite serum or essential oil. It deserves a shot.
How to use a Compressed Sheet?
Cleanse your face to make it dirt and pollution free.
Pour an adequate amount of your favorite or preferred serum, toner, or skin oil into a small container.
And then place the compressed mask in the container and let it stay until the contents are entirely absorbed.
Spread the mask's sheet evenly on your face.
Leave it for 10 to 15 minutes.
Lift off the face mask gently.
And voila! All set, nourished and radiant looking you.
Goat Milk Face Mask
A product of honey and goat milk extracts, this face mask nourishes and moisturizes your face. Also it enhances the skin's elasticity and leaves it soft and supple. Particularly, the goat milk and honey extracts in this mask help improve the texture of dry, rough, and patchy skin.
Also read Ava skin care – Magical Benefits
Bamboo Charcoal Mask
The formula contains charcoal, kaolin, Shea butter, cocoa seed, and coconut extracts. These fantastic ingredients work magically to give oil-free, cleansed, beautiful skin.
Hibiscus Brightening Facial Mask
Niacinamide blended in perfect proportion with Hibiscus extracts works wonders for your skin. Moreover, this face mask brightens the skin and helps retain youthful skin. Niacinamide extracts protect the skin from environmental effects, sunlight, toxins, and pollution.
Fullerene Moisturizing and Repairing Overnight Mask
Fullerene Mumuso facial mask penetrates the skin and repairs it from within. The extracts help form a hydrating layer on the skin's surface and nourish dry and dull skin.
Lemon Skin Brightening Mask
The benefits of lemon have been known to the human race for centuries. Lemon extracts containing face mask tightens and brightens the skin. Moreover, it provides an even tone and adds a glow to your skin too.
Also read How Effective Is Argan Oil For Sunburn?
Aloe Moisturizing Mask
Who doesn't know the beauty benefits the good old magical Aloe Vera offers to your skin and body? Specially formulated with Aloe extracts to pamper and deeply nourish dry, damaged, and dull skin. This mask softens your skin, furnishing smooth and supple skin.
Aloe Hydrating Overnight Mask
Mumuso facial mask contains the rich and beneficial extracts of Aloe plants, these overnight masks repairs and rejuvenates your skin. In addition, it enhances the skin's hydration level and prevents loss, thus giving fresh and hydrated-looking skin.
Tea Plant Hydrating Mask
The Tea plant offers impressive benefits to your skin. Moreover, it is specifically formulated for oily skin types. Tea plant essence balances skin oils, giving your skin a refreshing, supple complexion. The tea plant is:
Antibacterial
Anti-aging
Anti-inflammatory
All these properties of this plant essence-containing Mumuso facial mask make it a perfect fit for your skin.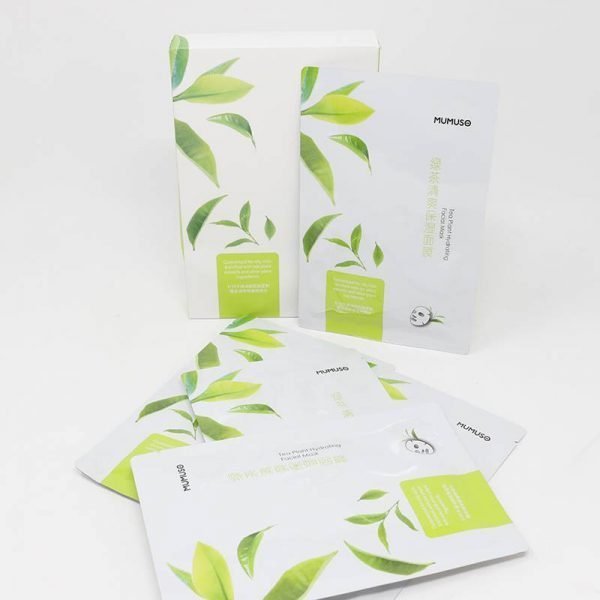 Oil-control and Moisturizing Mask
It recharges, nourishes, and moisturizes the skin from deep within. It controls the skin's oil secretion, making it look fresh, oil-free, and nourished.
Easy-to-use Facial Masks
Take the mask out from the packet and apply it directly on cleansed skin.
Gently press to smoothen it out on your face.
Let the nutrients be absorbed in your skin for 15 to 20 minutes.
Remove the mask gently and gently massage your face to promote nutrient absorption.
Wash off with clean water.
In addition the application process of a compressed mask is slightly different from the ready-to-use masks.
Conclusion
Mumuso facial mask range has provided many excellent skin care options for your skin. The ready-to-use masks add diversity to the skincare routine. Whether you are an Aloe lover or praise a tea plant's fantastic qualities, you can choose from the variety of Mumuso face masks. If you wish to pamper your skin, you can try a compressed mask with your medley of serums as well. Various tried and tested extracts like honey, goat milk, Hibiscus, and the like have gotten skincare enthusiasts' attention.