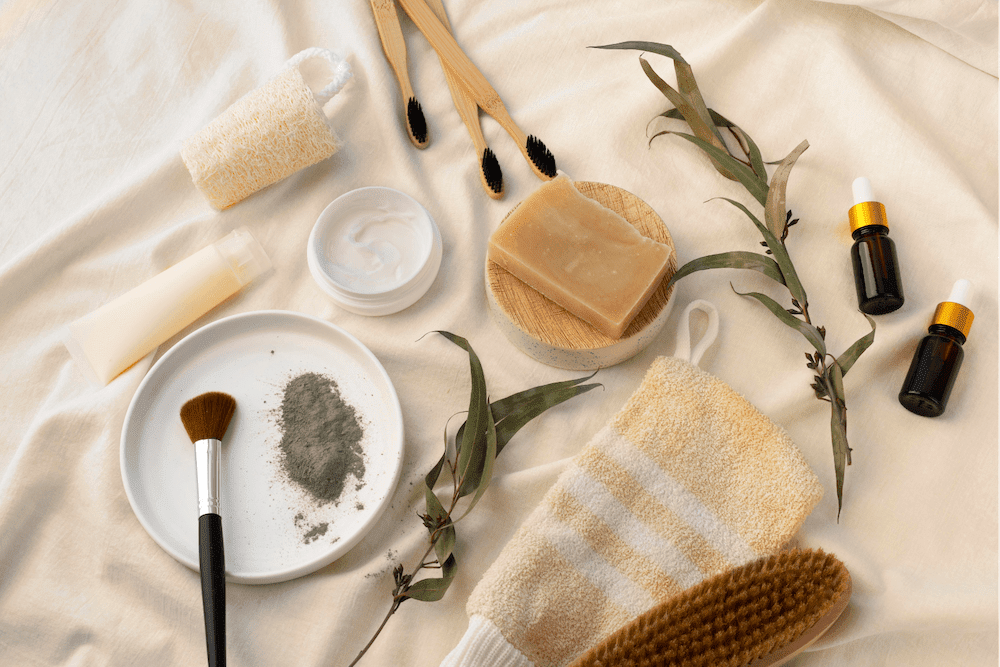 Why Is Self Care Aesthetic Important?
Over 50 million posts on Instagram and 13.5 million views on TikTok tagged with #selfcare. They depict everything from selfies on beaches to holidays with your loved ones, yoga time, and much more. Pinterest is another famous social media site full of these 'self-care aesthetic' posts to give ideas to the public. But in reality, what is self-care, and why is it essential for your health? Let's take a look:
What is Self-Care?
Self-care is a term that encompasses everything you do to preserve or improve your health, mental health, and happiness. It doesn't mean to be selfish but to be healthy and fit, to look after yourself, to do your job, help and look after others, and all the activities you want to accomplish in a day.
In today's fast-moving world, self-care is vital for a person's well-being. Both men and women of all age ranges believe it is a significant part of the lifestyle in making healthier choices. 
Why is Self-Care Important?
Like all the other things in life, self-care aesthetics also play a significant role. Incorporating self-care in your life is a systematic approach to improving and maintaining your lifestyle and wellness.
Self-Care Techniques:
After much research and theories, we have compiled a list of self-care techniques. By incorporating these simple techniques, you will learn relatively minor changes that significantly improve your overall health.
Self-Care Techniques For Your Health:
Move Your Body
Eat Healthy
Stay Hydrated
Sleep Better
Nurture Relationships
Maintain Balance
Move Your Body:
According to the survey, 90% of people spend their time at home or doing nothing. Ask yourself how often I am getting fresh air. Simple exercise, aerobics, yoga, or some stretches are also good for your overall health. Exercise doesn't have to be an intense workout. Mindful walks are also a friendly way to interact with other people, which can boost your mood. 
Eat Healthy:
What you eat is of utmost importance when you count the main elements necessary for health. Your body is a self-healing and self-regulating machine. You only need to put in the proper nutrients and the right amount of food. The rest is managed internally. Consume a diverse range of fruits, green plants, nuts and beans, seeds, and organic products. Learn to listen to your body and eat little but better.
Stay Hydrated:
A person must consume at least eight glasses of water daily. By staying hydrated, our skin also feels fresh and supple.
For extra quenching, add a scoop of hydration powder to your water bottle, use a humidifier and remember to moisturize your skin daily.
Sleep Better:
Over 50 million people in the US are sleep deprived. This pandemic has driven the concept of 'work from home, favoring productivity over psychological needs. 
Sleep should be your priority, and it is crucial to your health and wellness. Compromising sleep leads to frustration, anxiety, memory issues, and much more.
Some good tips to make that happen? Put away your phone/ laptop at least an hour before bed, avoid caffeine intake during bedtime, take a relaxing shower and try to play some soothing music at night for a peaceful sleep.
Nurture Relationships:
Society has become more self-centered, isolated, and independent. People are more self-oriented than family-centric or socializing. Your ability to build and maintain quality relationships will ultimately impact your emotional, mental and physical state over time. Relationships are significant in your daily life.
Meditation:
Another self-care aesthetic is meditation. Meditation can give you a sense of calm, peace, and balance that can benefit your emotional well-being and overall health. It helps you to remain self-centered, keep inner peace and focus on the present.
Here are some ways to practice meditation:
Breathe deeply
Engage in prayer
Read and reflect
Focus on love and kindness
Self-Care Techniques For Your Mind:
Follow the self-care aesthetic below to maintain a healthy lifestyle:
Be Mindful
Avoid Stress
Maintain Balance
Laugh More
Practice Gratitude
Self-Care Product list:
The following list contains self-care products to use in our day-to-day life:
Essential oil diffuser
A calming herbal tea
A bath bomb for a relaxing soak
Journaling your daily activities
A derma roller to soothe your skin
A sleep mask
Conclusion:
Like other forms of art, self-care aesthetics is an art of living. Self-care, when practiced with diligence, can fill your life with happiness and comfort. So wait no more and make it a part of your life. So what are you waiting for?