10 Summer outfits for ladies that will add some elegant tones
When it comes to planning what to wear in the summer, there are no actual rules. Wear those bright colours, that cool summer outfits with all the unexpected cutouts, or a crop top as a shirt.
If it's a million degrees outside, and you want to feel the sun on your skin, go for it! But as freeing as this freedom may be, it also comes with some problems:
There are so many incredible summer clothes to look at that it can be hard to choose. So, we put together a list of 10 super cute summer outfits for ladies in 2022 you can wear this year so you can get all the ideas you need in one place.
Try These Chic Summer Outfits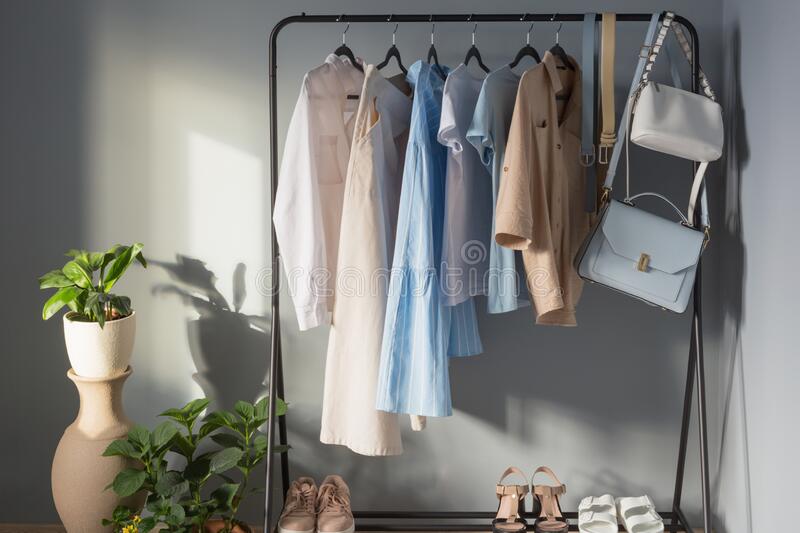 When summer is in full swing, there's nothing better than a closet makeover that helps you get that easy, refreshing, effortless summer style. Here are the classy summer outfits for ladies you need to have in your closet right now, from flowy dresses to vintage looks.
1- One colour outfit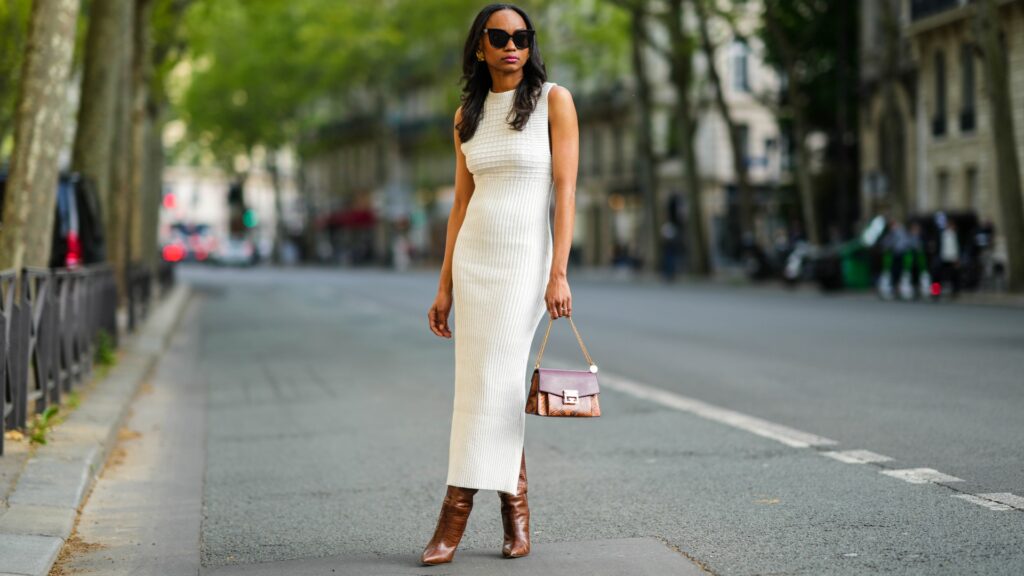 This summer, colour commitments are significant, but don't worry if you're not the type to wear candy pink from head to toe. You can still rock this hot trend. One-tone outfits are in right now, making you look classy without much work. The first colour on the list is head-to-toe white. Choose lightweight fabrics, button-downs, full skirts, flouncy pants, classic neutrals, minimal jewellery like sleek hoops or pearl earrings, and messy updos.
2- High waist pants
The pants of the moment have a high waist and wide legs. To make them work, you have to play with proportions. (You don't have to go to the tailor because puddle lengths are in this season.) A tight-fitting top, like a short top, a stylish bustier outfit for women, or a bodysuit, gives your loose-fitting bottoms just the right amount of contrast while keeping you cool in the summer.
3- Neutrals and vertical stripes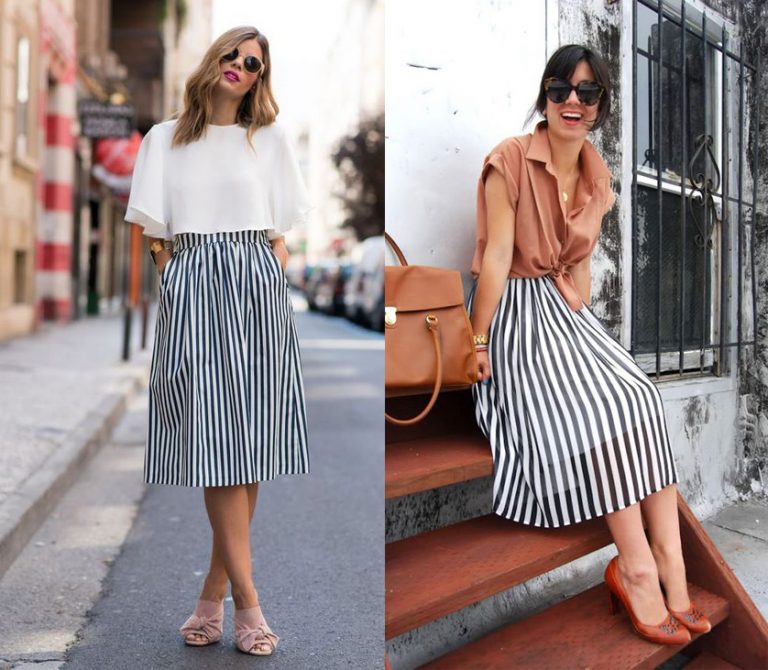 If there is a pattern that lasts forever, it must be stripped. Stripes are, in fact, the most popular print of all time. Lines are here to stay, whether we're talking about thick, bold stripes, androgynous pinstripes, Bengal stripes, or navy-inspired combinations. This season, the casual summer outfits stripe trend can be taken to a new level by using vertical lines instead of horizontal ones. More than ever, vertical stripes are in, and this summer, it's all about striped bottoms like maxi skirts, shorts, and wide-leg pants. The best way to wear them is with neutral colours like ivory and camel.
4- Button down shirt
They don't take much time, look good, and are the way to go when you're in a hurry. Button-down dresses have a bohemian but put-together look that works for dates, trips to the farmer's market, and lunches out. Buttons are making a big fashion statement this summer, whether you choose a mini dress, a midi dress, or a chic maxi dress.
5- Loose-fitting jumpsuits
Lightweight cotton jumpsuits in solid colours are a summer staple, and they are some of the best "grab and go" options, whether you're going to a party on the weekend or taking a quick trip. Choose simple lines and avoid too structured or precious silhouettes to master summer fashion like an Instagram influencer. Beach waves, sunglasses, and your favourite fedora are the finishing touches for a summer jumpsuit.
6- Bralette and bottoms that go with it
Matching sets are now as standard as white button-down shirts. One is a must-have for any well-rounded wardrobe. Instead of cashmere and wool, choose lighter-weight separates in pastel colours and patterns. Therefore, there are trendy summer casual outfits for ladies. Not only are they better for the summer heat, but you can wear the top with jeans and the bottoms with tank tops or T-shirts to get more wear out of them.
7- Cardigan and Denim Skirt
For summer, a denim skirt may seem like a no-brainer, but instead of going for the fail-safe option (hello, miniskirt), try different lengths. Midi and maxi lengths look chic with almost any top, from smocked blouses with puffy sleeves and lace camis to comfy tees and tanks. But this may be our favourite way to look good: A denim midi skirt with a thigh-high slit worn with a thin sweater with cutouts and suede accessories that feel like butter.
8- Mildly Floral
With the right summer dresses, like dainty floral frocks, you can bring back that simple style all at once. This summer, skip the significant patterns and go for smaller ones that are subtle but noticeable. Pair them with comfortable sneakers for a sporty look out on the town, or dress them up with block-heeled mules when the situation demands it.
9- Palazzo Pants
A palazzo is one of the best things to wear on a casual summer day. Because you can wear palazzo pants with any top, summer outfit ideas 2022 is a great thing to add to your summer wardrobe. We loved how this palazzo look had a flower print. Also, this girl made an intelligent fashion choice when she wore her usual cami top with these printed palazzo pants. Lastly, the beach hat and sunglasses gave a whole look and a unique style.
10- Crop Tops
Crop tops are versatile pieces of clothing that can be worn all year long, no matter the weather. In the summer, you only need your usual sleeveless crop top and a pair of shorts, cropped jeans, or mini skirts to look super chic. In this outfit, the girl wore a grey.
Casual outfits for busy women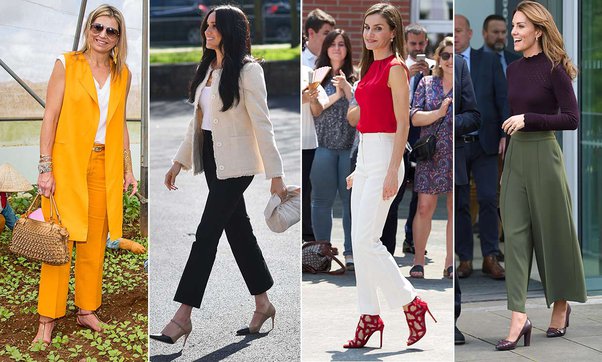 Most women need to learn more about living a sedentary life. We are in charge and have a lot of things and people to take care of.
Most of us should have less to do in the summer outfit for women, but it's still a busy time. The casual shift should be reflected in our clothes, which should be easy-going but easy to dress up, low-maintenance but not look like it, and fun and trendy but not inappropriate.
Yes, this list checks all the right boxes. Choose a place where you feel confident and at ease, and you'll be on your way to a great summer in a casual style.
Turtleneck summer crop top with a pair of black leather pants with a nice headband. It was a simple look that we liked.
Conclusion
As a result, here are casual outfits for ladies in summer that is sure to turn heads. This summer, you have a wide variety of stylish options, from breezy layers to upgraded shorts suits and from bohemian vibes to prairie-inspired frocks.