The Most Ratchet Asian Girl aka Lovely Mimi
Lovely Mimi, the most ratchet Asian girl, is an American Vietnamese. Myah Thi Luong, commonly recognized as lovely Mimi, rose to popularity from the unscripted TV drama "love and hip hop".
She is winning a medley of talent and uniqueness. Her unique appearance has gained fame over a short period and has made her a reality TV show sensation.
Some Interesting Facts about the Most Ratchet Asian Girl
Born on April 27, 1990, Lovely Mimi has a lot of interesting facets of her life.
She is the first Asian lady on 'Love and Hip Hop Atlanta, making her debut on Monday, March 27, 2017.
Mimi is a famous reality TV megastar.
She is a superb singer.
Lovely Mimi owned the amazingly successful chain of nail salons.
She is a social media celebrity.
All her successes on social media and reality TV shows are the reasons for her title of "The most ratchet Asian girl".
A Peak in Mimi's Childhood
Mimi was born in Vietnam in 1990; she spent a part of her childhood in the Philippines. Later on, she moved to America with her family in 1993.
Mimi spent a period of her life in a juvenile facility because of alcoholism and her rebellious nature.
Lovely Mimi's Family
Mimi is married to her long-time love, Remy Skinner. The couple tied the knot in 2010 and has two kids, Jay and Juice. The happy little family also has a four-legged family member, a puppy named Jeff.
Remy, her husband, also helps in her work and is usually spotted in many of her recordings. He also contributes to her success as the most ratchet Asian girl.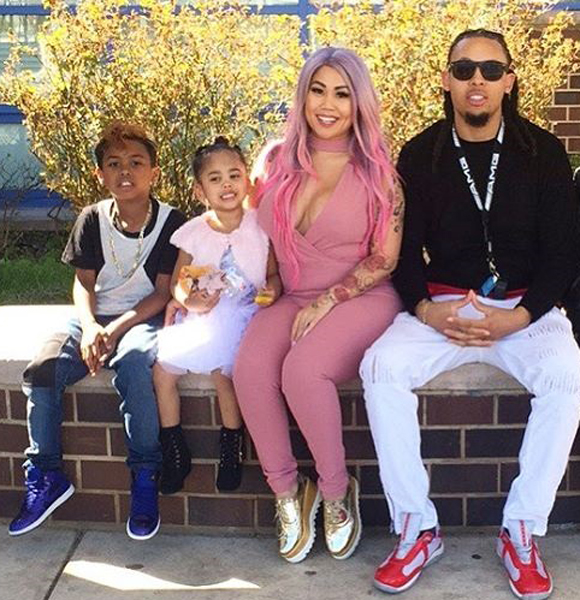 Mimi, the Social Media Sensation
Mimi is on Instagram with the name "Mimi lovely nails". Many of her YouTube videos also went viral and received appreciation from her fans.
She is a social media sensation with around 2.4 million followers. Also, she has a huge fan base that enjoys and supports her social media posts, recordings and nail craft.
Lovely Mimi Nail Salon
Mimi purchased a nail salon 'Luong's lovable nails", in Maryland. After making an Insta handle, she created a buzz by posting nail art videos. She also started following some girls and got them to visit her salon.
A few of her videos, like "but why Mimi", went viral and is claimed to be shared by some renowned celebrities like Da Brat and Snoop Dogg.
Some interesting insights about her nail salon are:
Her salon offers unique and fascinating nail plans.
She has given her nail crafts a touch of her own mixed with an indication of clients' wishes.
Her salon is a significant source of revenue for her.
The most ratchet Asian girl, aka Mimi, now has five salons in Atlanta, and she has the edge over other nail craft artists.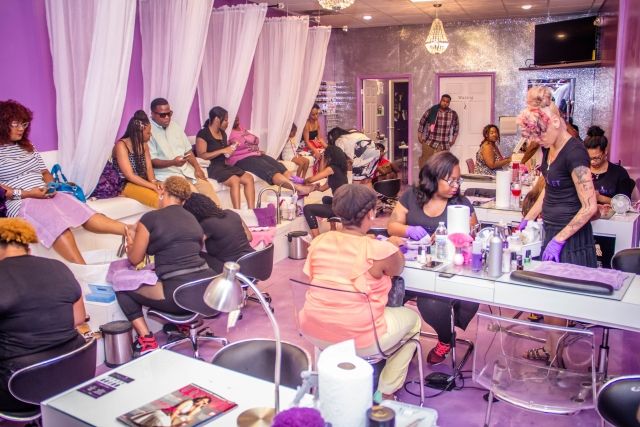 Also read 6 Common Acrylic Nail Mistakes and How to fix them?
Mimi's Career
After some of her videos went viral, she got an offer from "love and hip hop Atlanta". She was offered the role to add some Asian flavor to the show, which had an utterly African-American cast.
Initially, she was reluctant because she was a social media celebrity and had no idea about working on TV shows. Later, she opted to join the show, which became a huge turning point in her life and career.
She made an appearance in the fourth episode of the season. She moved to Atlanta after becoming a permanent cast member of the show. This is where she decided to open her nail salon.
Mimi has also worked with an English kid band.
The Total Worth of the Most Ratchet Asian Girl
Mimi's total worth was around $2 million in 2021. Are you curious how? Here it is:
She makes a decent living, or you can rephrase it as a good living through television reality shows.
Mimi generates revenue from her YouTube videos.
She also yields good value from her Instagram profile.
And last but certainly not least, Mimi's Luong's lovable nail salons are a huge revenue generator.
Her salons contribute the most to her total worth and are the most significant profit-yielding source in her life.
Conclusion
Myah Thi Luong, famously called Lovely Mimi, enjoys the title of the most ratchet Asian girl. Her unique looks, talent and commitment to her career have made her achieve the success she holds now. A college dropout, bullied for her looks and being different, makes her way to victory. Lovely Mimi is an inspiration for many and is praised and loved by millions.