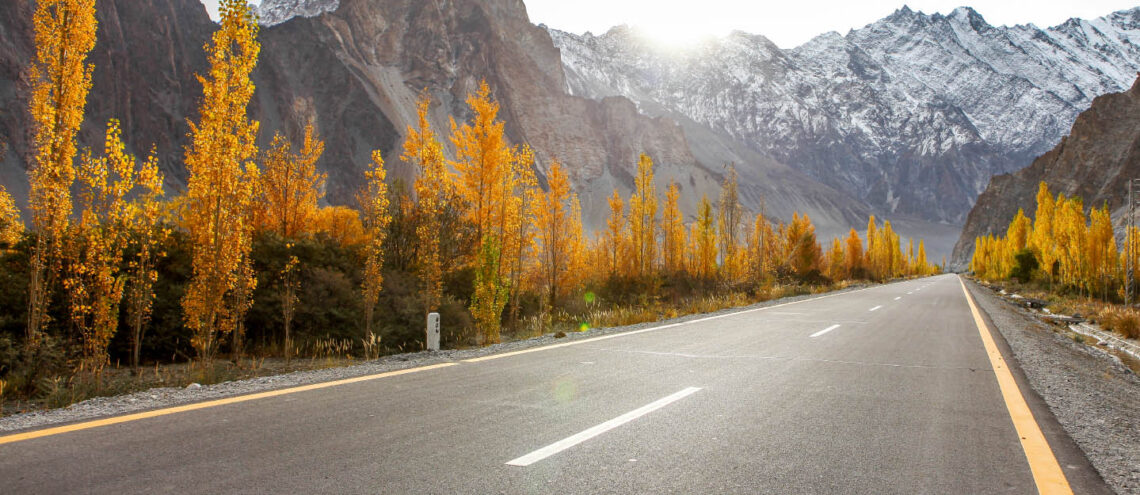 Top 10 Tips For Road Trips To Make It Memorable
When you are planning a trip, make sure to keep in mind these tips for road trips to make them more memorable and comfortable.
Being on an open road is both an exciting and enriching experience. It allows you to explore new places, small towns, and big cities and bond differently with nature and national parks. The flexibility to stop whenever you find something interesting makes it a memorable adventure. Road trips are fantastic but can also be dangerous if you don't plan accordingly. There's a lot to be prepared for.
Tips For Road Trips:
Specifically, I'm sharing some tips and tricks for road trips for a great start on your journey.
Plan Your Road Trip Itinerary Before:
As you all know, planning is the key to a smooth road trip that includes planning your accommodation.
Make reservations if you know the destination so you can get a room at a reasonable price. You can also book it online on websites like booking.com, as they have deals on weekends and weekdays separately.
Plan ahead of your hotel locations. You will save time and petrol instead of stopping at different hotels to find out about the rooms and availability.
Get Your Car Inspected:
Embarking on a road trip without getting your car inspected is not a great idea. What if your car breaks down somewhere in the middle of nowhere? Or before you reach your final destination? How will you fix it? Where will you find a mechanic? Some tips for road trips to avoid any mishaps
Make sure your car had a recent service
Check the oil, water, breaks, and lights
Keep the insurance and all essential documents
Give the car a tremendous clean
Make A Road Trip Packing List:
Keeping all the necessary items you need makes your road trip more enjoyable. Make a list of all the possible things required so that you don't miss out on anything important like
Food/drinks
Clothing
Camping equipment
Car Accessories
Personal items
Toiletries
Some card games
Make A Budget:
This one goes hand in hand when planning your itinerary. You need to budget for everything from petrol to food, hotels, fun activities, and some extra for emergencies to manage expenses and focus on enjoying the trip.
Take Plenty Of Sleep:
Driving a car for a long time can be exhausting and dangerous. Also, it isn't fun if you're tired. It is vital to get at least 8 hours every day. Try to avoid driving at night if you are not habitual. Also, take regular breaks to stay fresh, stopping roughly every 100 miles or two hours.
Keep A First Aid Kit:
It is imperative to keep safe on road trips. That's why safety should be your top priority. A spare tire and first aid kit will help in unfavourable circumstances.
Take Healthy Snacks And Beverages:
Carrying various healthy food and beverages will keep you hydrated and energetic throughout the trip. It is an excellent tip for road trips on a budget to manage your expenses and when finding any on the open road is tough.
Be Safe And Alert While Driving:
The main thing for a road trip is being safe and alert on the road to avoid any emergency. So consider the following tips for road trips
Scan the road for hazards
Take safety measures while driving
Have plenty of petrol between exits
Try listening to music if you feel exhausted
Share driving responsibilities to avoid fatigue
Download The Necessary Apps:
Nowadays, we have many apps like Google Maps, Waze, and Maps. Me, where you can download offline maps when you don't have any phone service or wifi. Keep it updated beforehand. It will be easier to navigate through new places. It is a beneficial tip for road trips alone.
Try Local Food:
This is one of my favourite things to do while on a road trip. Food is an integral part of your adventure. Local people often give the best suggestions for incredible eateries. If you are travelling to a new place, always try the local food of that place for an exceptional experience.
Conclusion:
Now you know all the tips for road trips before heading out. It's always essential to plan and be prepared for unexpected situations when travelling. If you are on the open road for many days, take the advice to make it as enjoyable as possible.