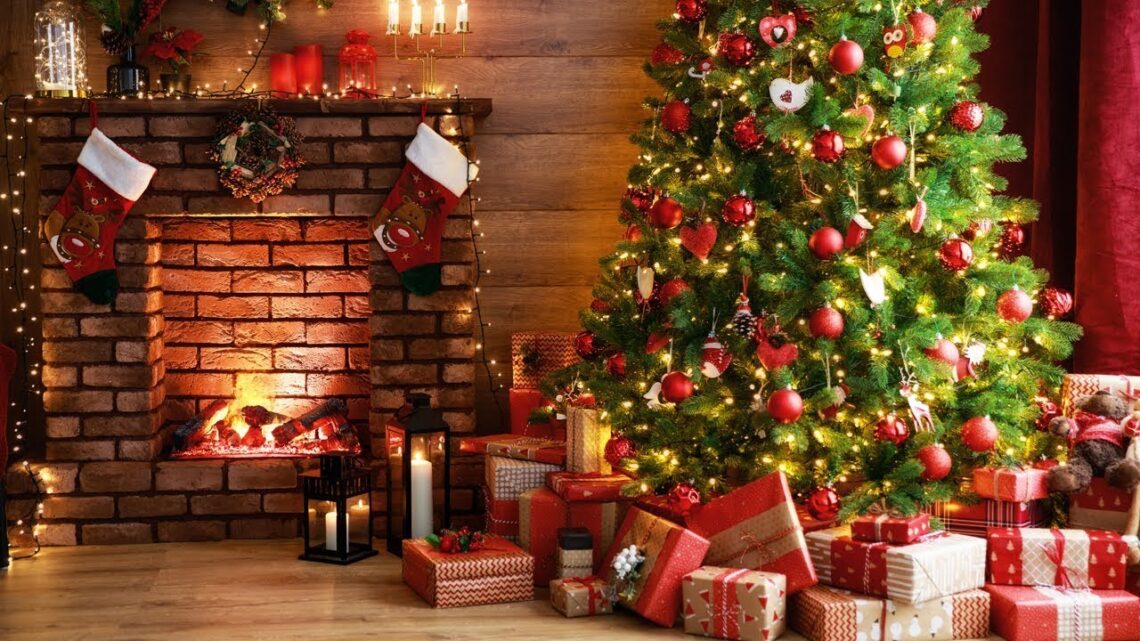 Top 10 Ideas For A Christmas Celebration
With Christmas just around the corner, you are probably looking forward to all the delicious food, family time and, of course, the decorations. But what is your family doing this year that will be different from years past? Check out this list of ideas to make your Christmas celebration more memorable than ever.
The Christmas Tree
The Christmas tree is the most important symbol of Christmas. It is a reminder of the tree that Jesus Christ was crucified on and is a sign of new life. The tree also represents the evergreen trees found in nature and symbolizes eternal life. The Christmas tree is usually decorated with lights, garlands, tinsel, and ornaments.
Decorating the Christmas Tree
One of the essential parts of any Christmas celebration is decorating the Christmas tree. There are some different ways to do this, but one of the most popular methods is to string lights around the tree. It will give it a warm glow that will set the tone for the rest of your decorations.
Another popular way to decorate a Christmas tree is by hanging ornaments from the branches. You can use any type of ornament you want, but make sure that they are all evenly spaced out, so the tree looks balanced. To give it a festive look, you can also add other elements to the tree, such as garland or tinsel.
Once you have all your decorations in place, take a step back and ensure that everything looks good before turning on the lights. Once you've done that, sit back and enjoy your beautiful Christmas tree!
What We Do With the Tree After Christmas?
1. Take the tree down
2. Strip the tree of all its decorations
3. Cut the tree up into pieces
4. Use the tree for firewood
Gifts from Santa Claus
When it comes to Christmas, one of the first things that come to mind is Santa Claus. He's the jolly old man who brings gifts to children on Christmas Eve. If you want to add more magic to your Christmas celebration, why not incorporate gifts from Santa Claus?
Here are some ideas to get you started:
-Leave a plate of cookies and a glass of milk for Santa on Christmas Eve. Remember to include a note letting him know how good you've been this year!
-If you have young children, put together a special Santa's Breakfast on Christmas morning. Include items like mini pancakes, strawberries, and candy canes.
-Make a festive Santa Claus Treat Bag for each child in your family. Fill it with goodies like stickers, colouring pages, and small toys.
-Send your friends and family personalized letters from Santa. You can find templates online or create your own. Include each person's name, address, and what they'd like for Christmas!
The True Meaning of Christmas
Christmas is a time for thanksgiving, spending time with family, and expressing gratitude. However, the true meaning of Christmas goes much deeper than that.
Christmas is a celebration of the birth of Jesus Christ. It is a time to recall the sacrifice He made for us and celebrate His life. Jesus was born into a world full of sin and darkness, but He came as a light to show us the way. He sacrificed His own life so that we could have eternal life.
Christmas is a time to celebrate God's love for us. We can see this love in the gift of His Son, Jesus Christ. When we receive Him, we also receive God's love and forgiveness. It is the true meaning of Christmas.
Food for a Christmas Celebration
When it comes to Christmas, food is always a big part of the celebration. Whether you are hosting a large gathering or a small family dinner, there are many different options to choose from. If you are looking for festive and traditional Christmas foods, here are some ideas to get you started.
Christmas Ham: This classic Christmas dish is perfect for any size group. Ham is fairly easy to prepare and can be served with various side dishes.
Mashed potatoes: Another festive and classic holiday side dish, mashed potatoes can be made in advance and kept warm until ready to serve. They go great with ham or any other type of protein.
Green beans: A healthier option for a side dish, green beans are prepared in many different ways. You can even add some bacon or pancetta for extra flavour.
Christmas pudding: This dessert is typically made ahead of time and served on Christmas day. It is a rich, dense cake often served with hard sauce or whipped cream.
Fruitcake: Fruitcake is another popular dessert option at Christmas time. It is often full of dried fruit, nuts, and spices and can be served sliced or whole.
Decorations for Your Home
One of the leading things about Christmas is decorating your home to get into the festive spirit! You can do this in many different ways, from putting up a tree and stringing up fairy lights to making your wreaths and garlands.
If you want to go all out, you could put up a fake fireplace with stockings hung up, ready for Santa! Whatever decorations you select, make sure they reflect your style so that your home feels warm and inviting.
Some other ideas for festive home decorations
-Hanging mistletoe in doorways
-Dressing your table with a beautiful Christmas tablecloth and centrepieces
-Putting up a nativity scene or other religious symbols
-Decorating your staircase with garlands and ribbons
-Making a wreath for your front door
Complementary Ideas for a Merry Christmas Eve
If you're looking for other ideas to make your Christmas Eve merry and bright, here are a few more festive suggestions:
-have a gingerbread decorating party
-watch Christmas movies all night
-go carolling around the neighbourhood
-make a special holiday dinner
-bake cookies or other holiday treats
-give each other gifts
-play fun Christmas games
-read 'Twas the Night Before Christmas' together
-take a family photo to commemorate the occasion
Conclusion
I hope you enjoyed reading about these top 10 ideas for a Christmas celebration. No matter how big or small your event is, there are plenty of ways to make it special and unforgettable. So get creative, have fun, and enjoy spending time with family and friends this holiday season!
FAQs
-When is the best time to start planning a Christmas celebration?
-What are some key elements of a successful Christmas celebration?
-How can I ensure my guests have a memorable time at my Christmas celebration?
-What are some tips for staying within my budget when planning a Christmas celebration?