Best 10 Types of headbands for women –Discover your style now!
This year, different types of headbands have become a significant fashion statement. You can make a personal fashion statement if you know what will complement your hair and style.
Nowadays, you can use a headband for more than simply keeping your hair out of your face. So They give your look a fresh change.
A few months ago, I was having trouble with headbands. They look cute in the store, but when I try them on, they don't fit my hair well, or maybe I don't know how to wear them. So, I looked up some cool ways to wear different headbands, depending on your hairstyle or face shape. Make a cup of coffee, sit back, and figure out your style.
Types Of headbands and how to wear them
Headbands are coming back like every other fashion trend from the past few years. Exactly! You will be amazed to know how many types of headbands there are. In the 1980s and 1990s, headbands were all the rage. Now, types of headbands for ladies, like stylish headbands, are getting with the times.
This style is back because of celebrities like Bella Hadid and Kendall Jenner. Women's headbands come in many different types.
Different types of headbands can be made of other materials and have different shapes, styles, and decorations. So, if you don't feel comfortable wearing a girly band, you can find something else that works for you, like a scarf headband or a gym sweatband. Here are the suggestions below for different types of headbands and how to wear them.
| | |
| --- | --- |
| Sweatbands | Perfect for Workout, yoga, etc |
| Bandana | Wavy hair |
| Turban | Curly hair |
| Plastic headbands | Baby bangs |
| Ponytail Headbands | Long straight hair |
| Padded Headwear | For all types |
| Scarf headbands | Matching outfits |
| Metal Bands | For party wear |
| Alice headbands | Theme photoshoots |
| Knit headbands | Good for Winters |
1- Trendy Sweatbands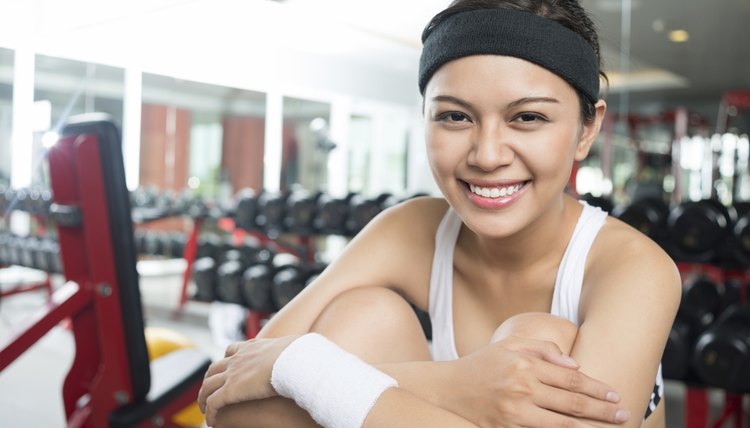 Sweatbands do two things. First, like a regular headband, they keep your hair out of your face. But they are also made to keep sweat from getting in your front. When you sweat your eyes, it feels like you're cutting up an onion. It's not fun and can make it hard for you to enjoy your workout routine.
No, you shouldn't use just any headband made of fabric as a sweatband. Therefore, types of headbands, like Most fabric headbands, aren't tight enough to stay in place when you work out hard. Even worse, they won't be as good at keeping sweat from getting into your eyes.
Most importantly, if you don't wash it after every workout, it will get pretty gross pretty fast, like wearing sneakers on your face. Nobody would want that. Sweatbands are made to soak up sweat and move it away from your skin.
2- Classic bandana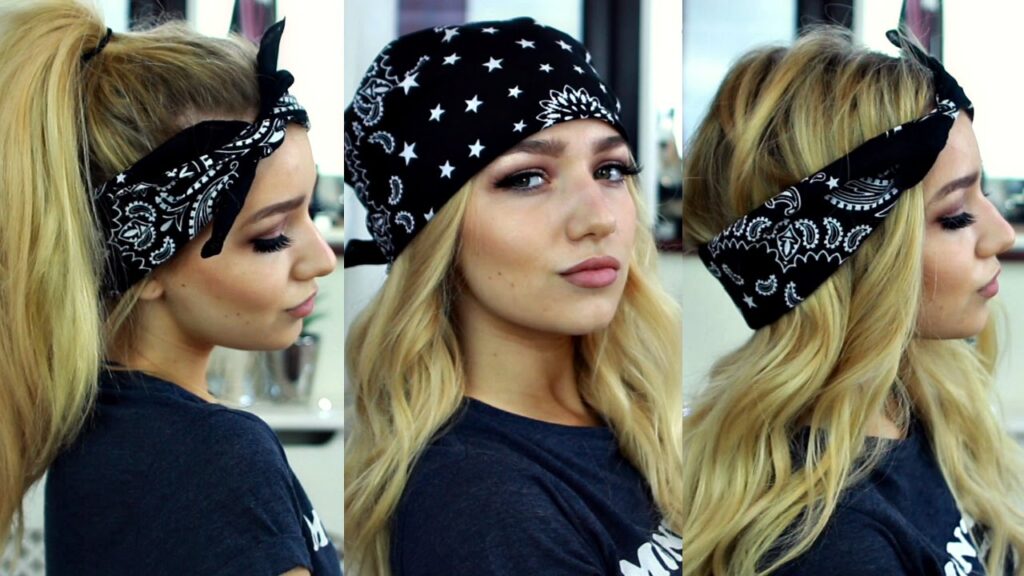 A bandana is a type of headband that is very popular. People wear them as a fashion accessory to keep their hair out of their faces. Since they tie at the back of the head, these headbands can be made to fit any size head. Bandanas are very fashionable and are loved by young people. Both men and women wear them. The only problem is that these headbands aren't as safe as others, but the fact that they look cool makes up for that.
3- Stylish Turban 
People also call turban headbands Crisscross or Vintage-inspired headbands. At the top, they can have a cross pattern, knot, or bow at the top. They are more robust than fashion headbands, which makes them perfect for people with thick hair who need more fabric to hold their hair back.
Even if your hair is thin, don't rule these out. So, the turban headband style and additional coverage can make any hair type look fantastic. The class can also give flat hair more body. These headbands look stunning with short hair and updos and provide long hair with a chic boho look.
4- Simple Plastic headbands 
They are usually made for kids, but more and more adults are wearing them too. They can have cute things on top of them. You can decorate these headbands with teeth, beads, pearls, and stones.
They appear friendly until you put them on your head. PVC. Glasses might hurt the ear. Plastic? Why? What's with this torture device? Plastic headbands?
Another issue: How do you retain your hair in high heels if you can overlook the discomfort? Thin hair won't hold a plastic headband. Fabric headbands are bobby pin-friendly. These types of headbands don't. Cheap-feeling and cheap-looking.
Toothed headbands are typical. In my experience, they don't hold headbands in place. These little teeth are different from the next section.
5- Headbands for Ponytails
The challenge of stopping a cloth headband from riding up while placing your hair in a low ponytail is familiar to anybody who has tried it.
Or consider the scenario when you possess a headband but no hair ties. How are you planning on tying your hair back?
These bandannas solve any problems. You know you can style different types of headbands with names. If you style your hair in a pony or braid, you may use a ponytail headband, a band made of cloth with a hole cut at the back.
6- Cute Padded Headbands
They are a far better option than plastic headbands, especially ones with decorative wrapping. Padded and similar types of headbands are much more comfortable, but they still have the shape of a traditional headband. They come in many different colors and styles. Like their plastic cousins, many can be used for do-it-yourself projects.
Many still don't stay on the head very well, especially if you have thin hair. They look great with either short or long hair and may even serve as the finishing touch to an updo. Padded headbands come in a wide range of styles, from ones with rhinestones to ones with soft velvet. Therefore, style types of headbands and other hair accessories. If you want a headband that says something about your style, you should think about these.
7- Retro Scarf Headbands
These unique headbands combine the best of a scarf with a regular headband. Wrap it around your neck like a scarf, or put it in your hair any way you choose.
But unlike a scarf, it doesn't constantly fall off your hair. The headband is far less difficult to knot than a traditional scarf, and you may choose from a wide variety of designs and styles.
Types of headbands like Scarf come in various styles and materials, from plain to elaborate (think glitter, stones, and more).
Most of the time, they are cloth headbands. They are the best types of headbands. A scarf headband is not something you'd find in plastic. The fabric might be anything from ordinary nylon to plush velvet.
8- Magic Metal Headbands
Despite what you might think, metal headbands can be comfy. Again, they might not stay in your hair well if you don't do anything else. But bobby pins work well with most metal headbands, so keeping them in place is easy.
They come in two types of headbands, from simple to elaborate. They also tend to last longer than most other kinds. Metal has a timeless, classic look that goes well with simple short or long hairstyles or stunning updos. They look best on hair that is fine or smooth.
9- Adorable Alice Headbands
Alice's headband is named after Alice's famous headband in Alice in Wonderland. In most cases, this is a simple black headband as a horseshoe.
Bunny ears are an optional but welcome addition. The Alice band, formerly worn by schoolgirls all over the globe, is reappearance this season.
This Mickey Mouse headband for girls features a fashionable cartoon figure. It's a festive headband in a bright shade that'll look great at parties and festivals. Put them on, and you'll look adorable no matter what you're doing.
10- Old School Knit headbands
Knit headbands are both pretty and useful. Earmuffs aren't always the best to wear, and a sled won't match your outfit. What should a girl do? Knit headbands are the best thing to wear in the winter. Old-school grandma types of headbands keep your ears warm and your hair out of your face, and the best part is that they're cute and friendly. You can choose from patterns like crochet, cable knit, and even ones with a bow.
They're easy on the ears and go well with any hair. You can wear it with your hair down for a cozy, casual look, or you can put your hair up in a bun for a more put-together look. They are big enough to stay in place even if your hair is short or thin, and they can make your style more interesting.
Conclusion
Now that you know more about different types of headbands and the numerous kinds be sure to add some to your choice of hair ornaments. They're very fashionable and will have you feeling and looking fabulous. If you have ever purchased a headband only to forget about it, now is the moment to dig it out of the back of a drawer. Make a style statement with a headband you like.