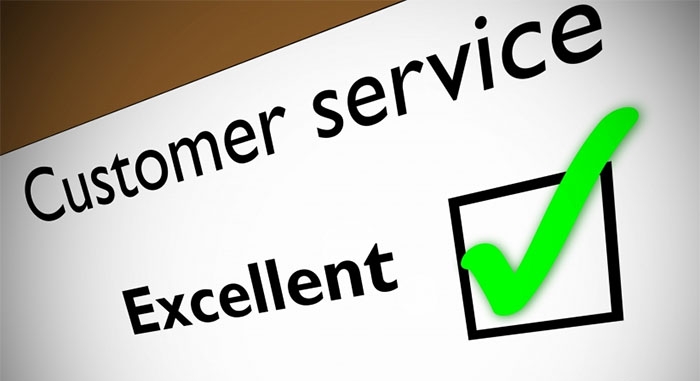 What are the 7 C's of customer service?
If you have recently started a business, Learning about the 7 C's of customer service will certainly help you a lot.
How will the 7 C's beneficial for my business?
Since customers are an integral part of a business, no business can flourish without proper clientele. The 7 C's of customer service will help you give the best service to your clients. In order to make a good impression on the clients, it is necessary to take care of the needs and demands of the customers. It will help in forming a long term relationship with your clients.
In return, they will give good reviews of your organisation acting as a source of marketing for a bigger audience too. It can give advantages to both the business and the clients.
What are the 7 C's?
If you want to convert your one time customers into regular ones, this approach is the best for you. The 7 C's of good customer service are:
We will discuss these in detail one by one:
Concern:
The most important part of an efficient business setting is showing concern for your client. If a client shows up with a problem, you should cater to their concerns and make them feel like their happiness and satisfaction means a lot to you.
You can do this by:
Setting up a proper complaint portal
Respect their opinion
Make them feel listened
Solve the problem right away
Competence:
Since there are a lot of options available for the clients to choose from, how will you attract them to you? You can build trust in your clients by making them feel like you know what you are doing. You should have confidence in yourself that you are best in the market out there. It will help you in retaining customers.
You can do this by:
Polishing your professional and business skills
Being confident
Expanding your knowledge about what others are offering 
Having belief and knowing what you are doing 
Commitment:
Commitment is the key to success in any business.Success does not come overnight. You should not get discouraged. Working hard always pays off. When you commit to your business sincerely, you will definitely see the results in some time. Commitment allows you to grow to reach the top, but it also aspires to you remain in the top by maintaining your quality.
You can do this by:
Taking care of yourself. 
Choosing a business in your area of interest
Work smart, not hard.
Also Read: Top Things To Know About David Rosov – World Class Chef
Composure:
Keeping composure can be quite difficult at times, but it is also a part of the most recommended 7 C's of customer service. If a customer is asking the same thing again and again, or is angry at anything, instead of getting frustrated and risking your clientele, you can try to look for alternative solutions.
You can do this by:
Not letting your emotions get the best of you.
Do not take it personally.
Be polite.
Try to get another member to deal with the client and take a break.
Consistency:
One of the worst downfalls a business can experience is losing the quality of their surface. Being consistent, despite being the best, is the core component of all successful businesses. Do not let the success undermine your efforts or quality.
You can do this by:
Always preferring quality over quantity
Think of providing value, rather than making profit
Rewarding customers for valuable feedback
Recognizing loyal customers
Creativity:
The best way to keep your customers attracted is innovation. Everything becomes boring after a certain time, it is human nature. Getting creative with marketing, with new products, services and ideas is an ideal quality of a good business.
You can do this by:
Launch new products/deals
Use humour and slangs in marketing
Bring innovation and improvement
Courtesy:
As Katherine Barchetti said:
"Make a customer, not a sale."
The secret to making customers lies in showing the best of manners to them. When they know that they are respected, listened and taken care of, customers stay. The first aspect of courtesy is showing respect. How you speak, how you make a client feel welcomed speak volumes and portrays exceptional customer service. Simply treat your customers, as you want to be treated.
You can do this by:
By being empathetic
Being kind
Listening to understand
Being polite, non judgmental and kind.
Providing a comfortable and relaxing environment.
Conclusion
The 7 C's of customer service are vital in understanding how to make customers, deal with them, maintain them and attract them. This can help you grow your business and reach your best potential. 
Also Read: All About The So Company– Who Started It